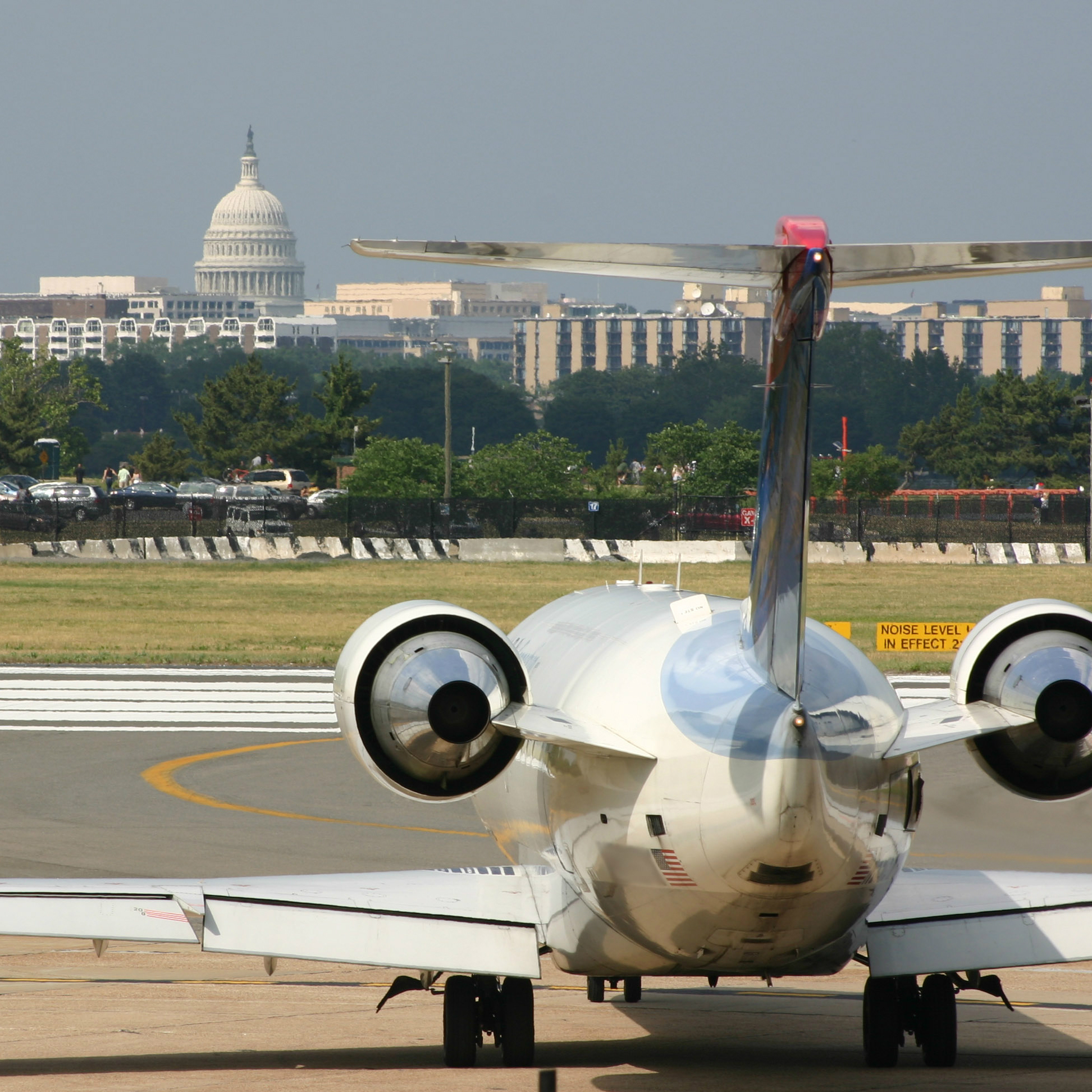 Residents 'Blindsided' By Re-Routed Planes
A citizens group trying to reroute airliners taking off and landing at Reagan National Airport say they were "blindsided" by an Federal Aviation Administration decision to fast track changes to flight paths.
The group, the Quiet Skies Coalition, said they expected to be able to provide income or comment.
"The upshot of this covert move promises to be an intensification of already-severe levels of jet aircraft noise that plague thousands of residents in Montgomery County and elsewhere in metropolitan Washington, D.C.," the group said in a statement.
The FAA said the new flight paths were necessary to prevent occasional instances of commercial aircraft veering into protected airspace over the capital. The agency says the new routes can take effect Aug. 15.
The FAA began rerouting planes once GPS technology could pinpoint routes planes need to take off and land at Reagan. Residents, however, says the new routes concentrate aircraft noise over homes and schools, miles from the airport.
The FAA and communities formed a noise working group with members from Maryland, Virginia and the District of Columbia.
When the group met May 23, members were told that the U.S. Secret Service had asked the FAA to address inadvertent airspace incursions. It happens about four or five times a month and usually when aircraft are departing the airport, according to the statement.
Maryland has sued the FAA in D.C. Circuit Court. Final briefs are due May 30. Oral arguments are not yet scheduled.
In its statement, the Quiet Skies Coalition charged that the new routes for planes could be an end-run around the legal challenge.