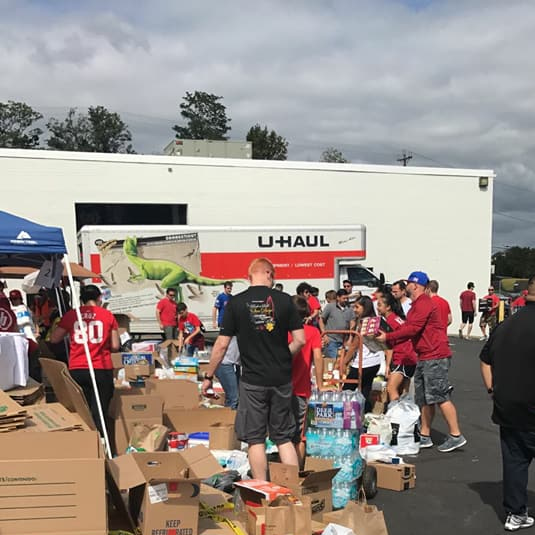 Residents Collect Supplies for Puerto Rico Hurricane Relief (PHOTOS)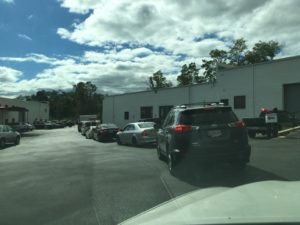 A group of residents teamed up with staff from the Dynamite Gymnastics Center in Rockville, to hold a collection drive to support Hurricane Maria victims in Puerto Rico over the weekend.
And because of the community's support, organizers said at least eight 26-foot truckloads of water, cleaning supplies, medicine, canned food, diapers and pillows and bedding, will be donated to those in need.
"I am so proud of this community," Melanie Deal, co-organizer of the donation drive, said. "I've been here for more than 10 years and there was so much kindness, a sense of understanding […] I'm proud to call Maryland my home."
Along with the community's response, Deal said support from volunteers was overwhelming.
"We started out with about 30 volunteers willing to help and by the time I got back from picking up food donated to us from Dos Hermanos, the team nearly doubled," she said.
Next, organizers said they will meet this week to plan the logistics of getting the supplies to Puerto Rico.
Photos courtesy Dynamite Gymnastics Rockville
Volunteers Are Collecting Items For Hurricane Maria Victims (VIDEO)