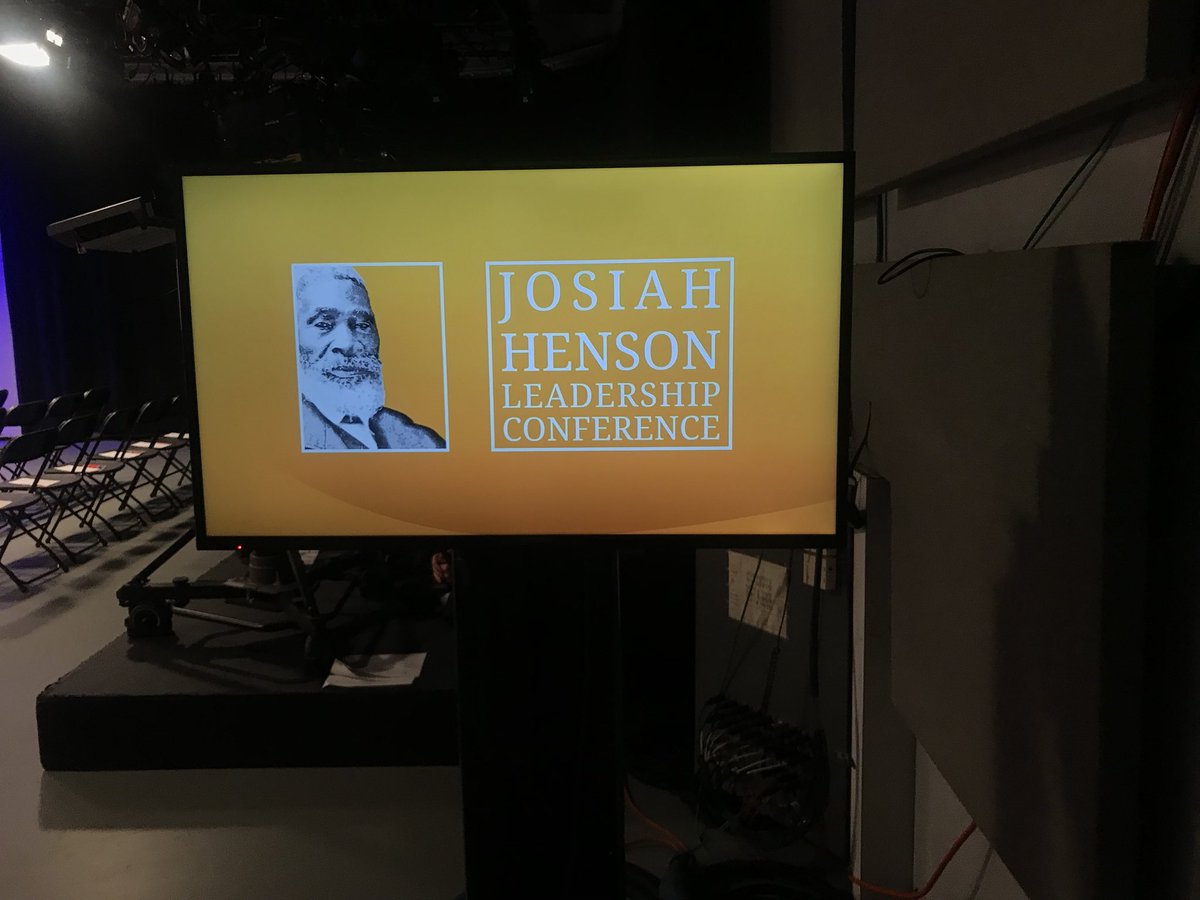 Residents Commemorate Josiah Henson on Juneteenth
On the same day many African Americans commemorated an important milestone ending slavery, Montgomery Community Media and the Montgomery Parks Foundation honored the legacy of a former Montgomery County slave.
Josiah Henson was enslaved from 1795 until 1830 in Montgomery County on what was formerly known as plantation of Isaac Riley before he escaped and led 118 other slaves to freedom in Canada.
For the last four years, MCM has partnered with The Montgomery Parks Foundation to honor Henson's legacy during the Josiah Henson Leadership Conference held in MCM's studios.
"He [Josiah Henson] has been lost in history and overshadowed by Frederick Douglass and Harriet Tubman," said Michael Nardolilli, executive director for The Montgomery Parks Foundation. "Like Harriet Tubman, he was a conductor of The Underground Railroad. He had the courage of Tubman and the literary impact of Frederick Douglass, so he's a great role model for all of us."
The conference coincided with the 153rd anniversary of the end of slavery in Texas — on June 19 or Juneteenth. Inside the MCM studios, two panels featured Montgomery County business, nonprofit and education leaders to discuss history and challenges facing African Americans in present day.
"This discourse is very important because it shines a light on topics that are often overlooked," said Carson Henry III, executive director for the YMCA Youth and Family Services in Silver Spring.
The @mymcmedia team backstage getting ready for the Josiah Henson Leadership Conference. pic.twitter.com/KIvzsXUIJs

— Mitti Hicks (@MittiMegan) June 19, 2018
Right now a discussion with the first panel on the portrayal of African Americans in the media and films. @mymcmedia pic.twitter.com/Y1sY1JMHEo

— Mitti Hicks (@MittiMegan) June 19, 2018