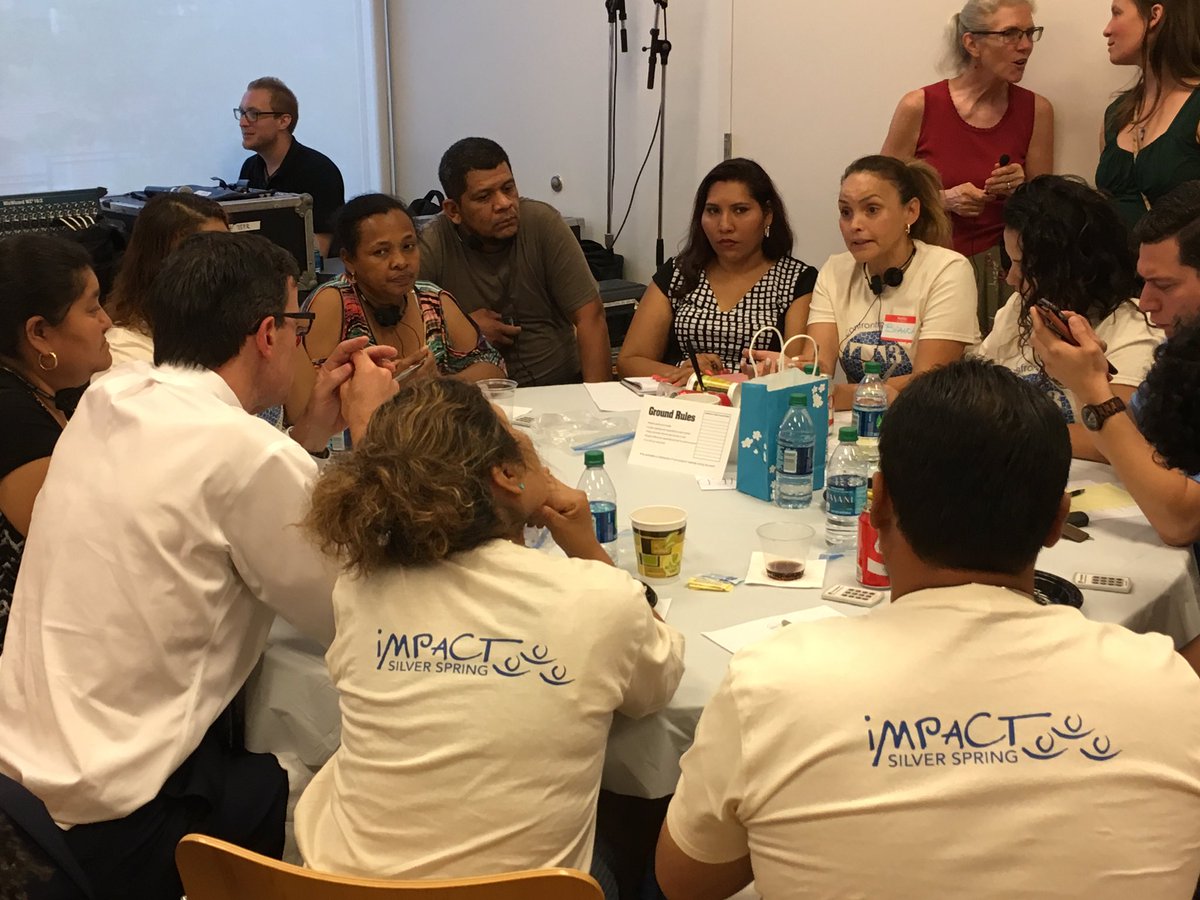 Residents Discuss Challenges and Opportunities Facing the Region at Community Forum
Economic conditions and income inequality were among some concerns residents addressed at a community conversation event hosted by the Greater Washington Community Foundation Monday evening.
The foundation has launched a new initiative designed to hear from residents about the challenges and opportunities facing the region titled, "Voices of the Community."
Dozens of residents gathered at the Silver Spring Civic Center to voice their concerns about the community with organizers.
According to Danielle Yates, senior director of marketing and communications for the foundation, these community conversations will allow residents to share their stories and perspectives with community organizations, businesses and government officials, who are working towards making a difference in the community.
The goal of this initiative is to help inform a collective vision for the region's future to improve equity, access, and opportunity for all.
According to Yates, a community survey will be available for residents in the next few weeks to offer their input on how they envision Montgomery County in the next few years.
For more information about the Greater Washington Community Foundation, click here. 
"A challenge is the housing crisis in this area. It's very expensive for people of low-income and people with large families." #VoicesDMV
— Community Foundation (@communityfndn) July 25, 2017
Police discrimination and profiling come up as central to quality of life. Gives me hope for Montgomery County. #VoicesDMV

— Vanessa Lamers (@vlamers) July 25, 2017
Participant insights: "I feel that things have changed so quickly in the area. With great wealth comes great poverty as well." #VoicesDMV

— Community Foundation (@communityfndn) July 25, 2017
Our president Bruce McNamer joined a table conversation with Spanish-speaking Montgomery County residents #VoicesDMV pic.twitter.com/8hdMM6fr9y

— Community Foundation (@communityfndn) July 25, 2017