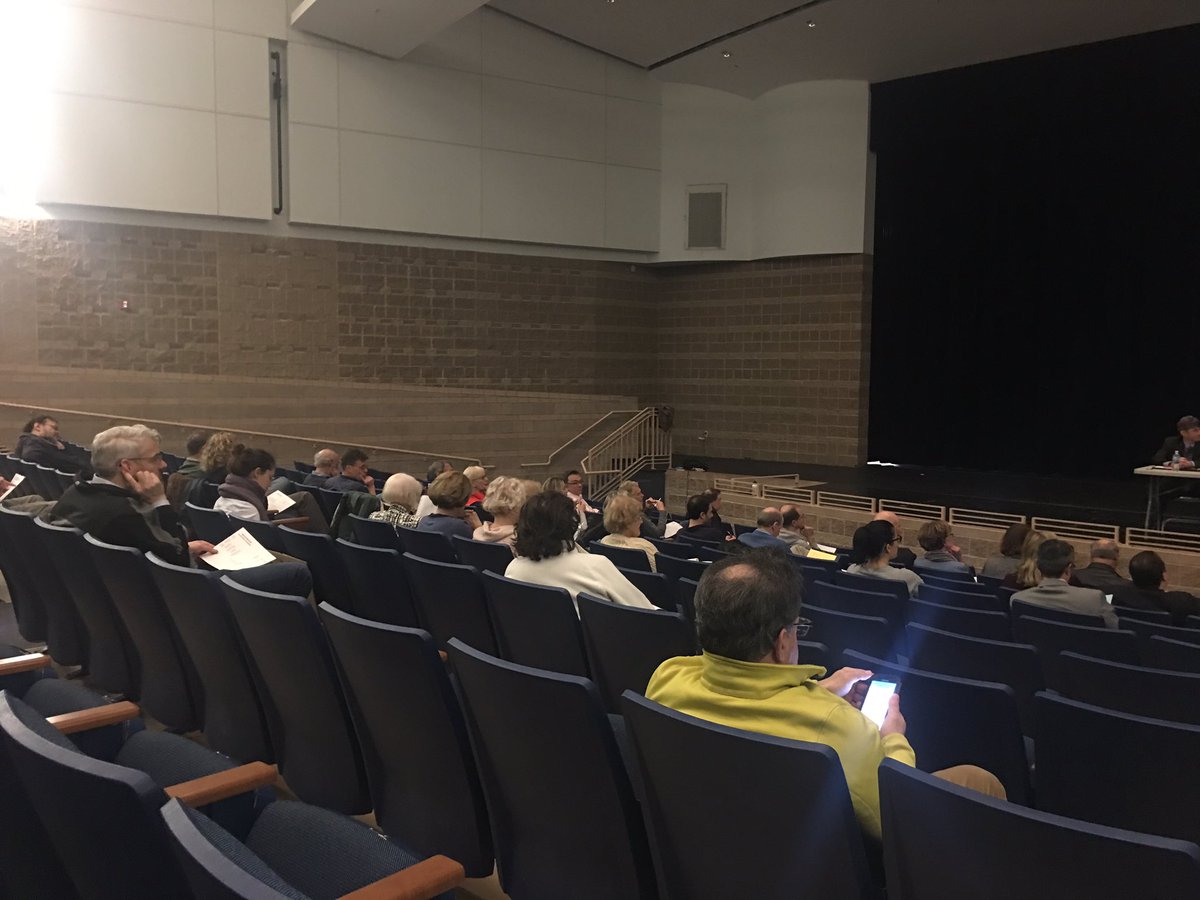 Residents Frustrated About Plans for Bethesda Growth, Talk About Incorporation (VIDEO)

REVISED 1.18.17 2:30 p.m.  Frustrated with the lack of representation from the Montgomery County Council, dozens of Bethesda residents turned out for an informational meeting on Thursday night to learn more about the process to incorporate Bethesda.
The meeting was hosted by two groups, the Coalition of Bethesda Area Residents and the East Bethesda Citizens Association.
"A number of residents have been concerned and frustrated over the Bethesda Downtown Plan and from that frustration and concern, a lot of questions have come like why don't we have more control," said Mary Flynn, founder, Coalition of Bethesda Area Residents.
The meeting included representatives from the Maryland Municipal League (MML) who talked about what it takes to incorporate.
Organizers say this meeting was the first attempt to understand their options and opportunities to get more representation.
"There's nine council members and this county has one one million people," said Flynn. "We have [County Council President] Roger Berliner who has been very helpful and accommodating with his time and very generous with his time, but he doesn't live here. There are issues that we are fighting and concerned about that we don't feel he understands in a way that he can advocate for us."
One concern with the Bethesda Downtown Plan, for some residents, is additional overcrowding in schools. Another issue is traffic on the what they call an "already congested Wisconsin Avenue."
"We as citizens need to do something here in Bethesda because the County Council haven't been responsive to what our needs are," said David Belkin, a Bethesda resident.
To learn more about the incorporation process,  the director of education services for  MML, was invited to talk about trends in cities that have incorporated throughout the state since the 1954 passing of the Home Rule Law, which allows residents to fight for incorporation.
According to Reynolds, since the passing of that law,  there have only been five successful incorporation's throughout the state, all in Montgomery County.
Reynolds said Martin's Additions, Chevy Chase View, Chevy Chase Section 3, Chevy Chase Section 5 and North Chevy Chase were the last municipalities in Montgomery County from 1982 through 1996 to obtain an incorporation.
"Fairly rarely, are we contacted about incorporation," said Reynolds. "That's maybe a once a year request and once every two or three years , we will go out to communities like this. We're an organization that represents all the cities and towns in the state of Maryland."
Reynolds also stated Damascus and Clarksburg organizations have reached out to the MML expressing some of the same concerns as the Bethesda-groups.
In order for the incorporation to work, the Montgomery County Council would have to pass a referendum that would allow residents to approve the law.
An incorporation for Bethesda means Montgomery County would receive less tax revenue from residents for county shared services such as public safety, fire and rescue, and parks and recreational services.
According to the United States Census Bureau, the average median household income for Bethesda is $144, 772.
Residents who attended the meeting said they are concerned the County Council will not approve a referendum because of the potential loss of tax revenue from the Bethesda area.
County Councilmember Marc Elrich was the only representative from the County Council in attendance.
"People are obviously engaged and they're obviously angry," said Elrich. "I'm sympathetic to them on the zoning in Bethesda. I think the Park and Planning's plans for Bethesda are atrocious. The process that Park and Planning used pretty much guarantees that citizens don't get to do anything but stand in a room and put dots on a wall."
So what's next? Residents said they plan to send a ten page letter to the County Council on Friday that voices their concerns and recommendations for moving forward. That letter is expected to be made public on Tuesday of next week.
Here at Bethesda-Chevy Chase High School for the informational meeting regarding incorporating Bethesda into a city. @mymcmedia pic.twitter.com/XpSgR1MsFG

— Mitti Hicks (@MittiMegan) January 13, 2017
.@marc_b_elrich here to listen to Bethesda-Chevy Chase residents about their concerns @mymcmedia pic.twitter.com/OOAroqZ3hS

— Mitti Hicks (@MittiMegan) January 13, 2017
.@GburgMD mayor @judashman is talking about the the pros and cons of being an incorporated city @mymcmedia pic.twitter.com/E76bHsihJw

— Mitti Hicks (@MittiMegan) January 13, 2017