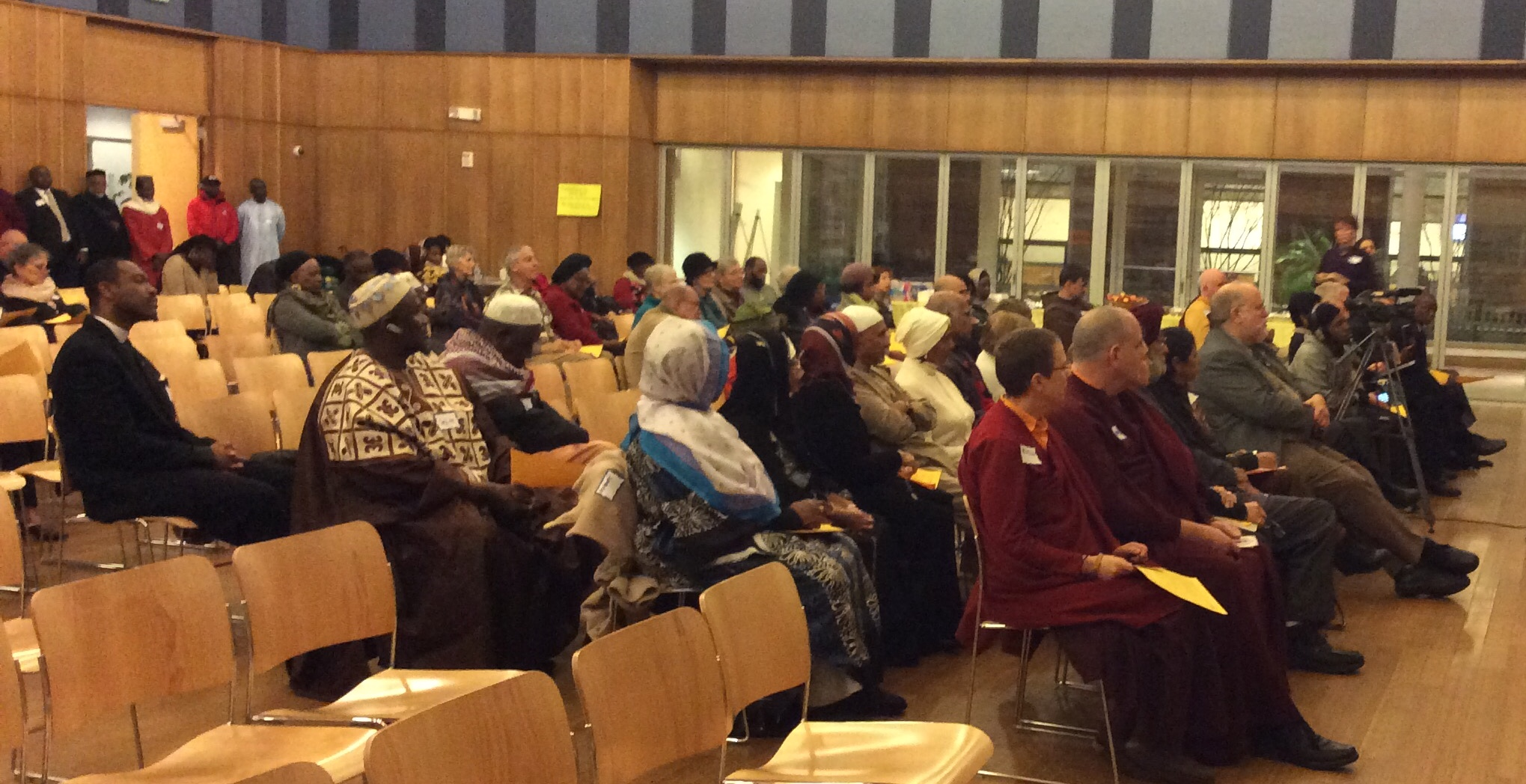 Residents Gather for Interfaith Prayer Service for Ebola Relief
State health officials are currently monitoring 113 travelers who left West Africa in the past few months as part of an Ebola prevention effort, but none are from Montgomery County.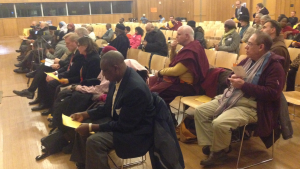 According to a Montgomery County health official, the state has been monitoring all travelers from Sierra Leone, Liberia, Guinea, and Mali.
"These travelers are being called twice a day, every day on the weekend, and asked what their temperatures are if they have any symptoms … If they're going to leave the county we need to know where they are going," said Cindy Edwards, senior healthcare administrator for Communication Disease and Epidemiology at the Montgomery County Department of Health and Human Services.
She spoke about the Ebola prevention effort at the Interfaith Prayer Service for Ebola Relief held at the Silver Spring Civic Center Wednesday night. Montgomery County Interfaith Community Working Group and the West African Muslim Alliance hosted the prayer service.
The state has followed up with 274 travelers since October, out of them, 49 were Montgomery County residents.
The evening of prayer and information had leaders from different religions worshiping together in the same room at the Silver Spring Civic Center asking for health, protection, and blessings to fight the Ebola virus.
But it was also an opportunity to get informed and involved.
Edwards said the department's biggest job is to keep the fear and emotions down and to help educate the population so they can react out of facts and knowledge.
"So that we're reacting out of facts and knowledge and not panicking and not treating people differently because they're from another country or because they walked into a hospital and we have symptoms that maybe related to or look like Ebola," she said.
She said state and county officials started to track Maryland residents who have traveled to West Africa, in the beginning of October.
During the event, attendees could also donate items such as dried beans, rice, canned food, medical supplies, masks, gloves, hand sanitizer, etc., which will be shipped to West Africa to help those affected by the Ebola outbreak or make monetary donations to Islamic Society of Washington Area at 2701 Briggs Chaney Road in Silver Spring.
"We are here tonight as a united community … We should never lose faith," said the Rev. Dr. Carol Flett, chair of the Clergy Response Team for the Montgomery County Faith Community.
County officials said the efforts to fight the deadly virus should continue. On Nov. 25, the Montgomery County African Affairs Advisory Group invites residents to participate at a town hall meeting on Ebola. The event is scheduled to being at 6 p.m. at the Silver Spring Civic Building.
"The stress of just knowing that … there's nothing you can do to help," said Daniel Koroma, community liaison for the Eastern Montgomery Regional Center.
Click here to find out more information about Ebola.
County officials and religious leaders in attendance to learn about the #Ebola virus from local and interna… https://t.co/HAtiBDd0vQ

— Aline Barros (@AlineBarros2) November 20, 2014
During the event, attendees were encouraged to donate non-perishable items such as dried beans, canned food,rice… pic.twitter.com/yEjg9mdjXM

— Aline Barros (@AlineBarros2) November 20, 2014
"This is not just an epidemic in West Africa. This is a global issue," Cindy Edwards, MoCo DHHS. #EbolaRelief pic.twitter.com/yehaKUSdsL

— Aline Barros (@AlineBarros2) November 20, 2014

Related: