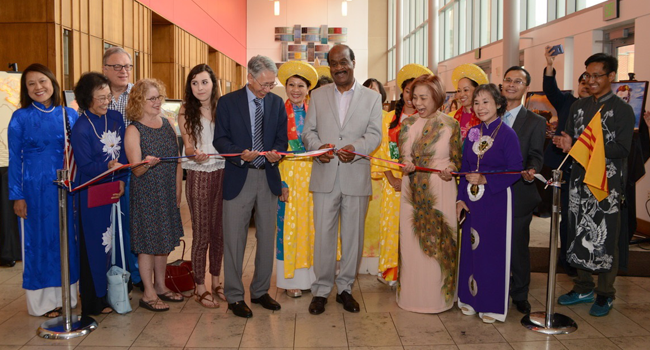 Residents Invited to Vietnamese American Arts Festival in Silver Spring
Montgomery County Executive Ike Leggett joined Vietnamese American artists for the opening and ribbon-cutting ceremony for the County's Vietnamese American Arts Festival on Monday.
Vietnamese American Artists are displaying their artwork to the community from July 3 through 7 at the Civic Building of Silver Spring.
In addition to artwork displays, there are activities for people of all ages to enjoy.
Exhibit times are as follows:
July 6: 12 p.m. to  6 p.m.
July 7: 10 a.m. to 1 p.m.