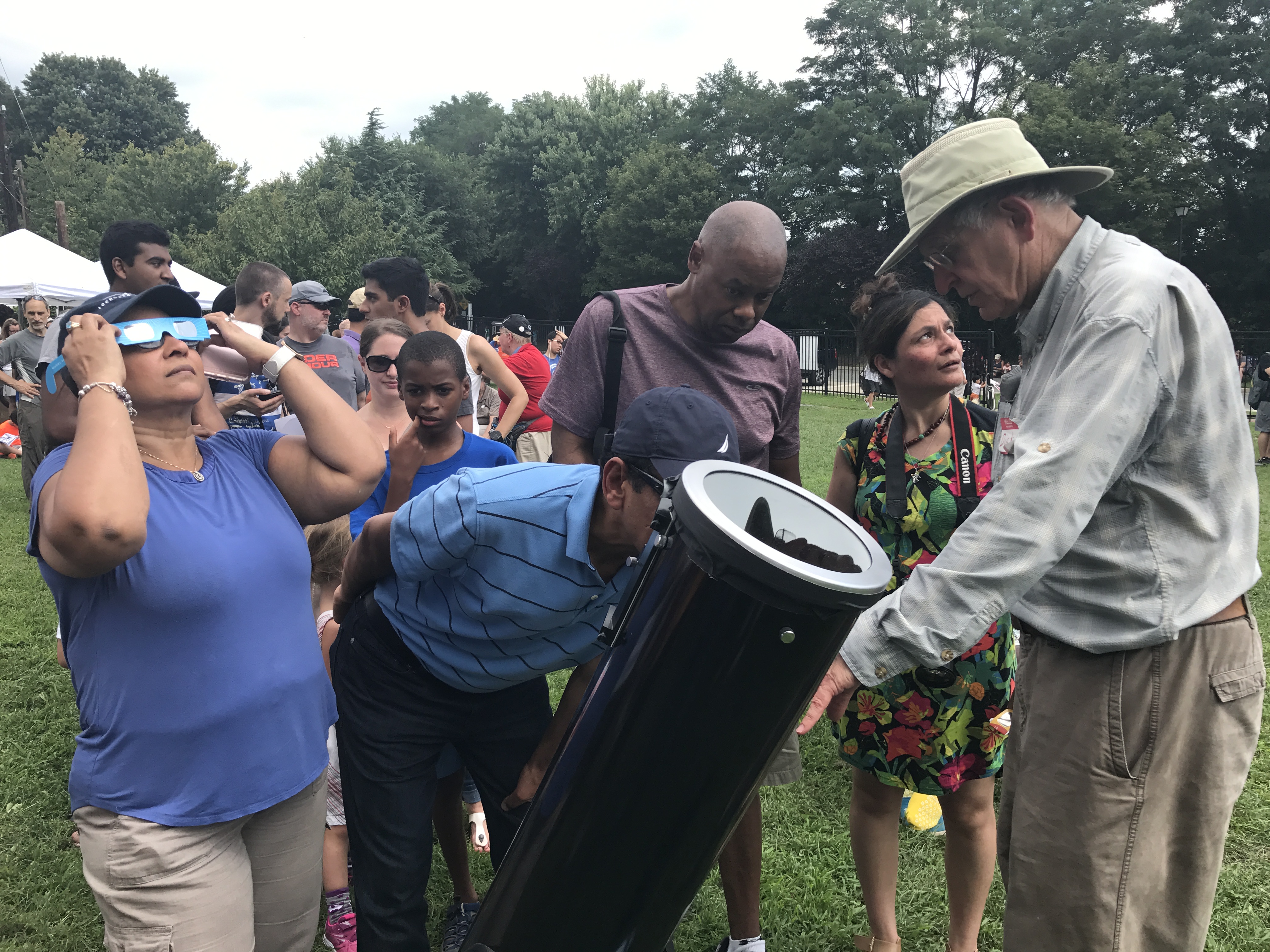 Residents React to Solar Eclipse in Gaithersburg (VIDEO)
It's the first total solar eclipse in the U.S. since 1979, according to NASA and more than 2,500 people gathered at the Gaithersburg Latitude Observatory to watch it.
"This is incredible," Nick Smith, digital content specialist for the City of Gaithersburg said. "We had a thing on Faecbook that maybe 200 people had confirmed that they were going to. We thought that we might get 1,000 but to have an estimate of about 2,500 is just mind blowing."
The City of Gaithersburg partnered with the Rockville Science Center to bring science to life for adults and children with hands on activities.
"The people that are here, have kids [with] eyes open wide and they're now going to be in a position where they know what's available," said Ruth Hanessian, board of trustees member for the Rockville Science Center.
"I'm excited to see a what's in a life time event," said Brittany Roberts of Gaithersburg. "I'm just glad to be apart of it with the community. It's been a really fun experience so far."
"You look at stars and you look at the moon all the time but you really can't look at the sun and then when something obstructs the view of the sun, it is significant," said Chris Roberts of Gaithersburg.
With so much excitement around, residents say they hope this event inspires youth.
"We can't see everything but it's nice to share it with my son," said Karolina Garrido.
"Hopefully this inspires a lot of kids to go study the sciences and get into more of the technical side of life," said Roberts. "Instead of just enjoying and playing with the technology, they will go make the technology."
Here at the Gaithersburg Latitude Observatory. Hundreds are here to view #eclipse17 @mymcmedia pic.twitter.com/TofmdnfGwt

— Mitti Hicks (@MittiMegan) August 21, 2017
So many activities to enjoy today including looking through telescopes to see activity on the ☀️ @mymcmedia pic.twitter.com/FJEflmtT3L

— Mitti Hicks (@MittiMegan) August 21, 2017