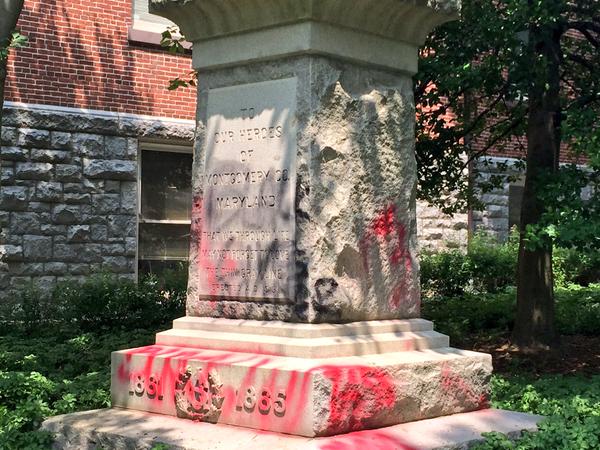 Residents React to Vandalism on Confederate Soldier Statue in Rockville (VIDEO)
Vandals spray painted "Black Lives Matter" at the base of the Confederate soldier monument that sits near the Red Brick Courthouse in Rockville.
The City of Rockville Police said the vandalism was reported at 8:29 a.m. on July 27. So far, no suspects have been identified.
In this MyMCMedia Extra, Rockville residents share their thoughts on the vandalism and the debate over what to do with the Confederate Soldier statue that sits on county property.
The monument, which was dedicated in 1913, was moved to its current location on the east side of the Red Brick Courthouse in 1971. It depicts a life-sized bronze cavalry Confederate soldier on top of a granite pedestal.