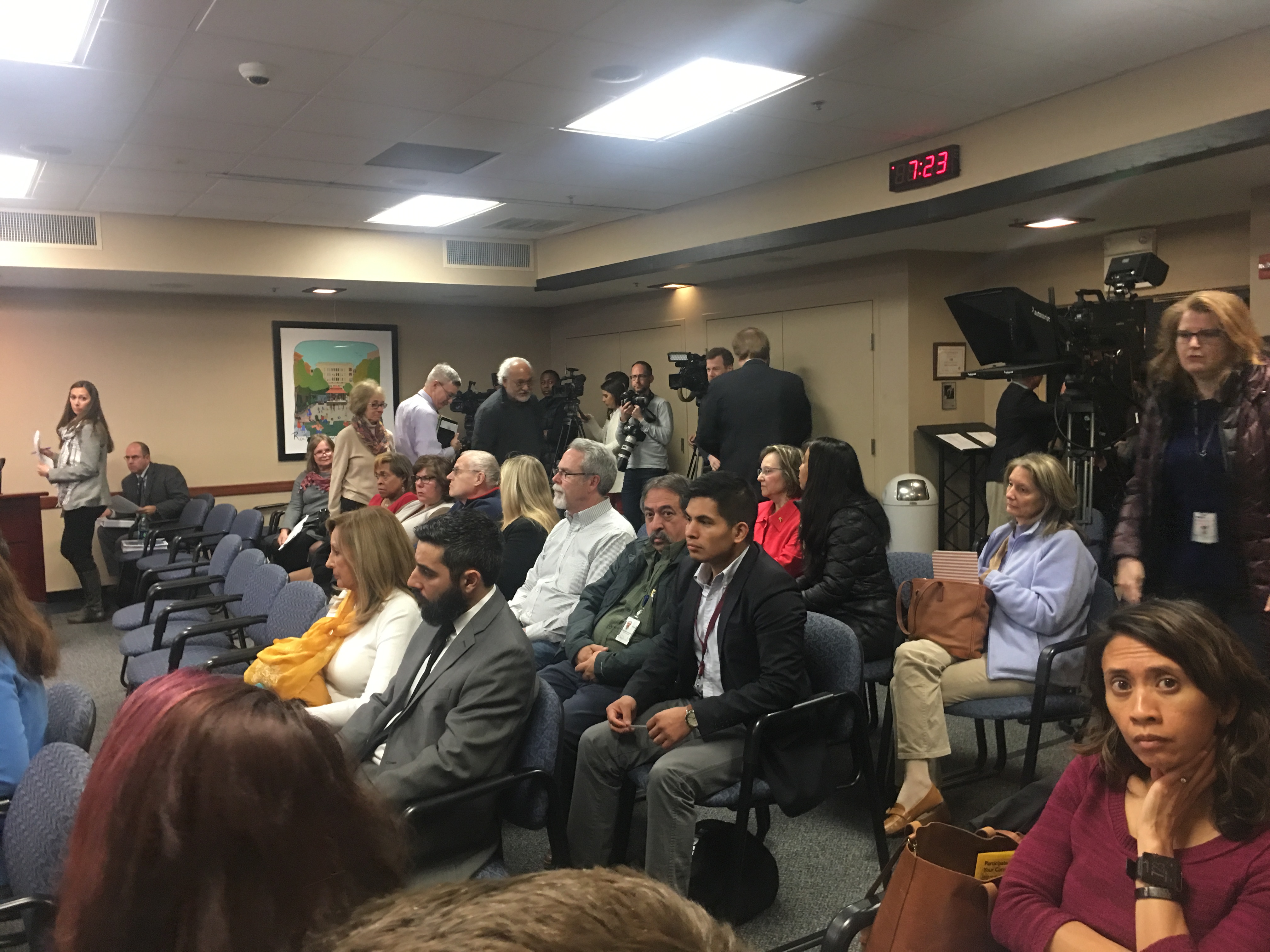 Residents Weigh In on Proposed Immigration Ordinance in Rockville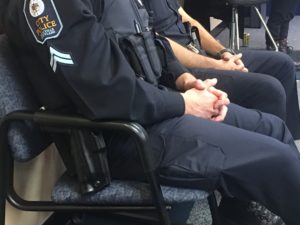 It was a full house on Monday evening in Rockville where more than 80 residents gathered at city hall to stand before both Mayor Bridget Netwon and the city council for a public hearing on immigration.
This public hearing comes after Rockville City Councilmember Julie Palakovich Carr introduced an ordinance to detail  the role of Rockville City employees and the police department in the enforcement of federal immigration laws. The introduced ordinance titled, "Fostering Human Rights," would be added to the city code if approved.
"I'm here tonight because Twinbrook is a wonderful city with a very large population of recent immigrants," Marissa Valeri of Rockville said. "I tried to get folks to come here and testify and they're scared and frightened that they will be deported."
Proponents of the ordinance introduced, testified how it would instill trust between both the police and city officials, therefore allowing a safer community. Some opponents, however, argued that  passing the ordinance would make communities less safe because it would encourage undocumented individuals to break local laws without accountability.
Joining the conversation were students from Richard Montgomery High School.
"We're hoping that the mayor and council will see that we as a community, within our high school and broader than that, want everyone to be accepted here and we want Rockville to be a place where everyone can fill welcomed and seek the help they may need," said Lydia Levy, student, Richard Montgomery High School.
Next, the Mayor and Rockville City Council will use the public's input and written testimony for further discussion of the proposed ordinance.
75 ppl have signed up to talk about the role of the Rockville City Police Dept. in the enforcement of federal immigration laws @mymcmedia pic.twitter.com/r4WX7S3a1I

— Mitti Hicks (@MittiMegan) March 7, 2017
Happening now: the public addressing #rockville mayor and council on a proposed resolution to set the role of police dept. @mymcmedia pic.twitter.com/wK2TwnnRq2

— Mitti Hicks (@MittiMegan) March 7, 2017