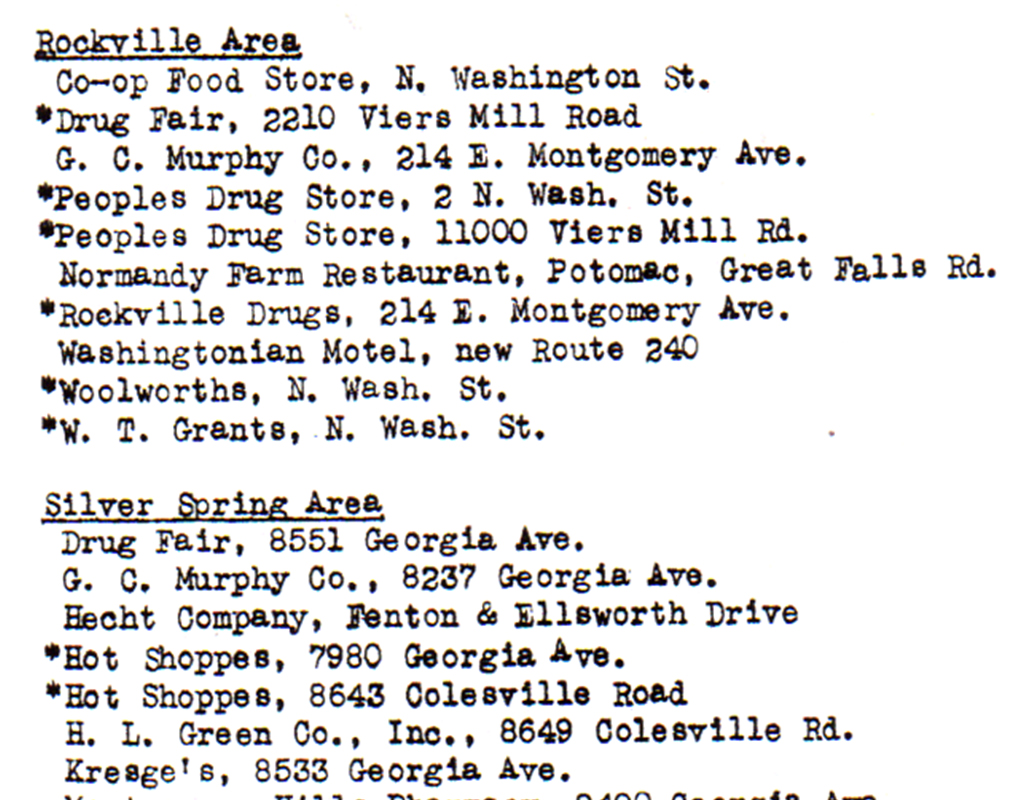 Establishments That Served the Black Community in Montgomery County in 1958
Montgomery County wasn't featured in a historical Green Book publication, but according to Montgomery County Historical Society, in 1958, there was a list of safe places in the county for the black community to visit.
The organization sent MCM a document compiled by the NAACP's Montgomery County Branch in May 1958 that showed places that were safe for black people to eat without facing discrimination at the time.
Check out the document below, courtesy of the historical society.
Previous Post: