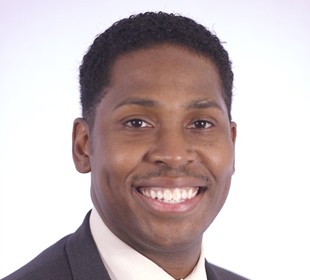 Rice Named Chair of Education Committee
The Montgomery County Council has selected Councilmember Craig Rice as the new chair of the Council's Education Committee. The committee chair position has been vacant since Councilmember Valerie Ervin resigned from the Council on Jan. 3 to take a position with a non-profit organization.
Rice, who is currently serving a one-year term as Council President, already was a member of the Education Committee. The nine-member Council has six permanent, three-member committees.
"I am honored that my fellow Councilmembers have entrusted me with the position of chair of the Education Committee," said Rice. "Education has been one of my top priorities—not only since I began serving on the Council, but going back to my time as Maryland State Delegate. We are at an important stage in working to maintain our public school system as one of the nation's best and Montgomery College as one of the top community colleges in the country. I look forward to helping those efforts as chair of the Council's Education Committee."
Ervin, who represented District 5, was the chair of the Education Committee and a member of the Government Operations and Fiscal Policy Committee. Councilmembers also decided that the person selected to fill the vacancy as the District 5 Councilmember will assume her positions as a member on those two committees. Over the next week, the Council has scheduled interviews with 13 of those who applied to fill the vacancy to the end of the term, which expires on Dec. 1, 2014.
Public Safety Committee Chair Phil Andrews, who is the longest-serving member of the Council and also is a member of the Education Committee, strongly supported the decision of the Councilmembers to choose Councilmember Rice as the new committee chair.
"It is unusual that the Council would have a position of committee chair become open in the final year of our four-year Council term," said Andrews. "Even though he has the added responsibility of being Council President this year, it was clear to Councilmembers overall that Craig was the best person to take the role of chair of the Education Committee."