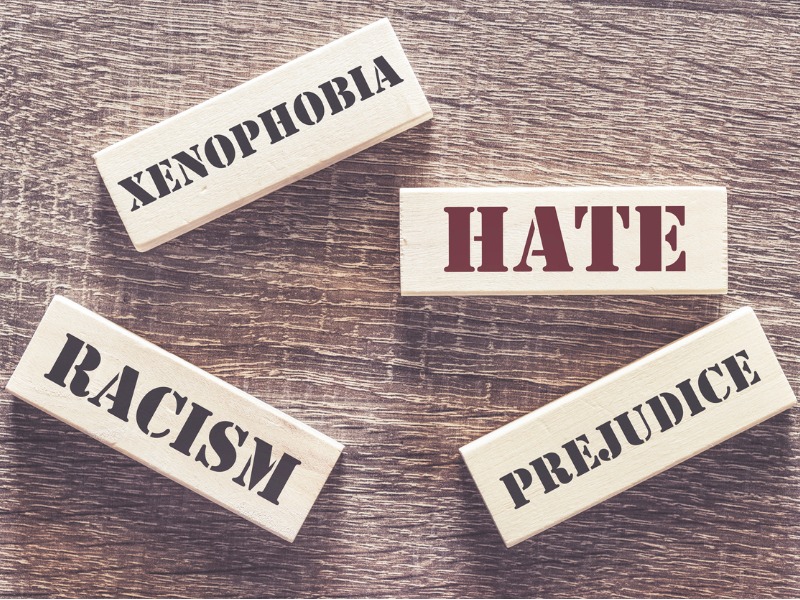 Richard Montgomery High School Confirms Two Hate Crimes in One Month
Richard Montgomery High School emailed parents this weekend about two hate crimes that occured on school grounds over the course of a month. The most recent incident involved a swastika that was spray painted in orange on "the side of a school building facing the stadium."
In the letter sent to families, Kiera Butler, Richard Montgomery's principal intern, said the incident occurred between the evening of January 18 and the morning of January 19.
Richard Montgomery High School in Rockville investigating after swastika and n-word found outside stadium. @wusa9 pic.twitter.com/wPaUwLX0Rg

— Bruce Leshan (@BruceLeshan) January 21, 2019
"It is with great disappointment and a sense of urgency that I send you this message. I am writing to inform you that a hate crime took place on school grounds over the weekend," said Butler.
According to The Washington Post, the swastika incident was reported to the Rockville police department at 5 a.m. on Saturday. Marylou Berg, who works as a spokesperson for the City of Rockille told The Post that the city is continuing to investigate the incident and no arrests have been made.
Another incident of hate occured at Richard Montgomery High School on Dec. 27, according to the letter. According to Butler, the red cups on the fence facing the stadium that were arranged to spell the word "Seniors" were "rearranged by someone to spell out the n-word."
Butler said that the school hasn't received any leads about either incident.
According to Butler the swastika has been removed. She added that MCPS has "zero tolerance for bigotry in all forms."
Butler encouraged students to stand up against acts of hate, and report acts of bias to the police and the school's administration.
"Whether perpetrated by a student in our building or a person in the community, we need to stand united to send the message that we are a school that embraces our diversity and will not allow the infiltration of hate," Butler said.
Butler said the school planned to address the student body about the acts of hate on Monday.