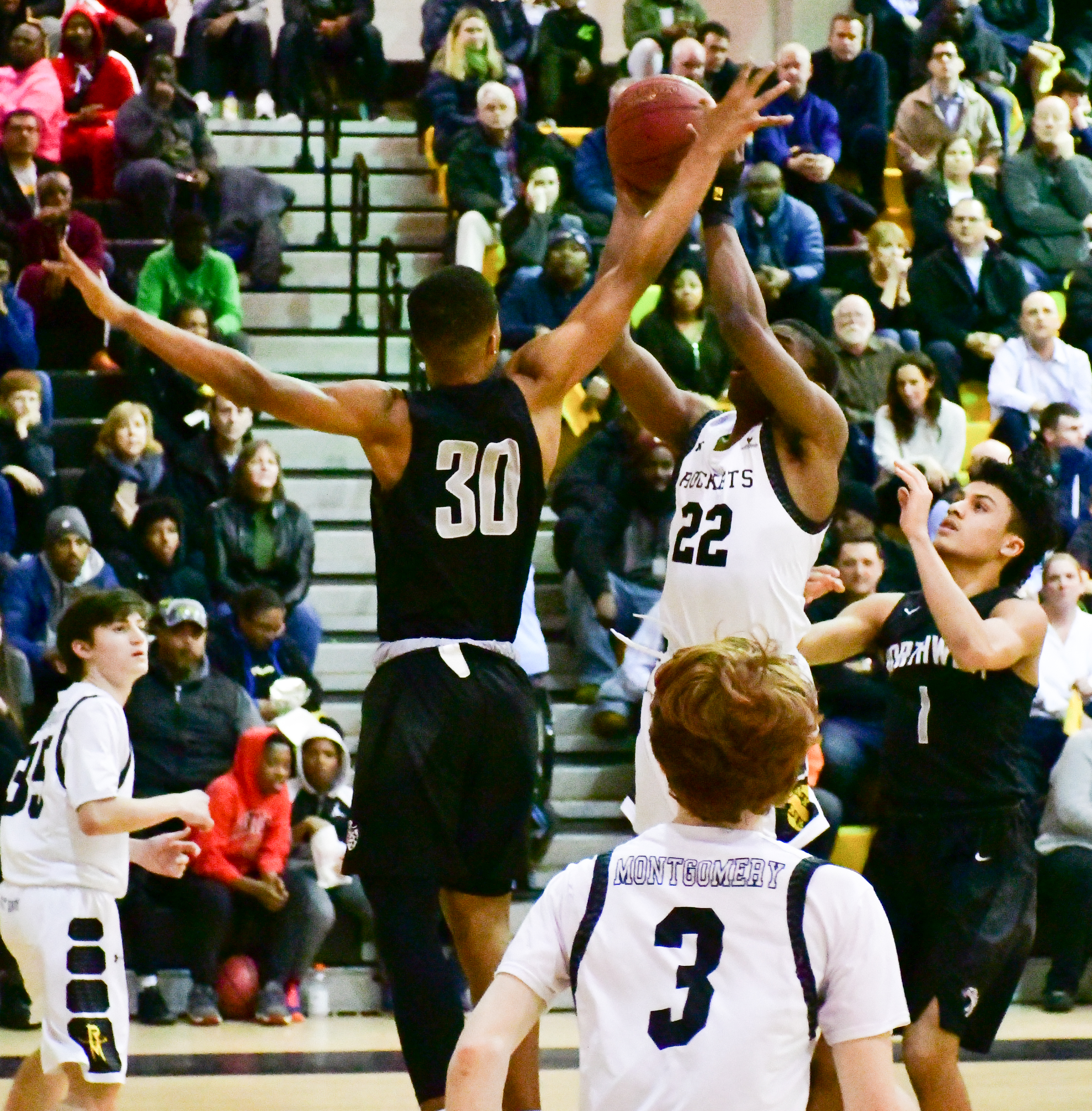 Richard Montgomery Rockets Blast Northwest 63-47 in 4A Playoffs
Rockville, Maryland Richard Montgomery High School March 4th 2019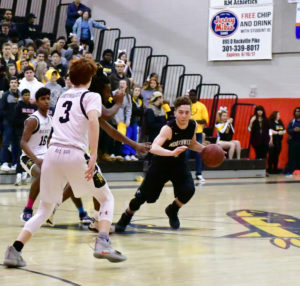 Playoff basketball is always exciting and regular season games sometimes predict outcomes in the playoffs.  During the regular season Northwest lost both games to Richard Montgomery by a total of three points.  I decided this match up had the most potential for a very close hard fought game.  I was completely wrong as the Rockets dominated play.  The only lead Northwest had during the game came at the end of the first quarter when the Jaguars lead 17-15.
The next two quarters were dominated by the Rockets as they outscored the Jaguars 35 to 18.  The two leading scores for Richard Montgomery in the second and third quarters were #3 sophomore guard Ryan Cornish and senior forward #33 Miles Galley who accounted for 19 of those 35 points during those two quarters.  Northwest struggled with the Rocket full court pressure which caused frequent turnovers which lead to easy RM baskets.
Richard Montgomery dominated on offense as well and worked the ball around finding the open player time after time.  The play on both ends of the floor by Richard Montgomery was balanced and a clear indication of a well prepared and well coached team.  Talking with a former basketball coaching colleague John Farhner, who currently teaches at Richard Montgomery said, "this is the best they have played all year."  I completely agreed and remembered this is exactly the time of year when you want your team to be playing its best.  It is after all the MPSSAA 4A state playoffs.
Richard Montgomery plays host to Gaithersburg Wednesday evening at 7 p.m.  The Rockets only loss this season was at Gaithersburg.  This will be the number one seed Richard Montgomery vs the number two seed Gaithersburg, who could ask for a better playoff match up.
Pictures to follow by Daryl Schultz