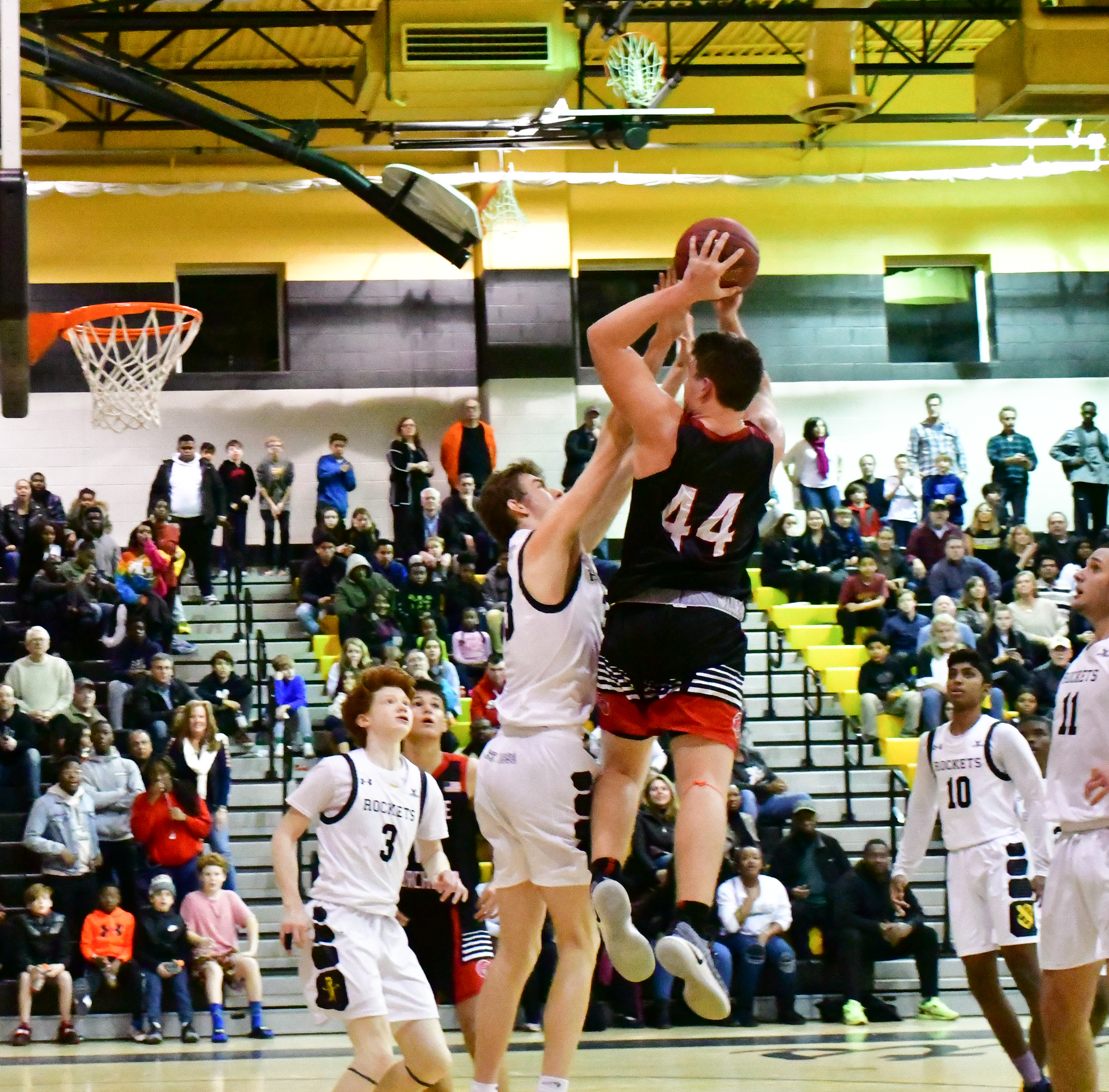 Richard Montgomery Victorious over Quince Orchard 44-42 to Remain Unbeaten
Rockville, Maryland Richard Montgomery High School January 18th 2019
The gymnasium was crowded and the Rocket faithful were able to chant "undefeated, undefeated, undefeated at the end of the 44-42 victory over Quince Orchard. The low score was a result of good defense as well as missed easy baskets close to the rim. Coaches always preach about "finishing" or "going up strong." The turnovers by both teams were also a reason why the scoring was low and the coaching point of emphasis is "take care of the ball." As a result of those factors, the score at the end of the first half was Rockets 22 Cougars 17.
When the third quarter began you could tell coach Paul Foringer had made the adjustments needed to overcome a poor offensive half. Holding high powered Richard Montgomery to 22 first-half points was crucial for the Cougars and as the third quarter ended QO had scored 17 points matching their first-half total. The third quarter ended with the Cougars outscoring the Rockets 17 to 7 to take a 32-29 lead into the final quarter.
One remarkable Cougar defensive success was keeping three point threat #3 Ryan Cornish to no first-half points and only six points for the game. Unfortunately one of the three-point shots #3 Ryan Cornish made was the one that put the Rockets up 44-42 with less than a minute to play. Quince Orchard did not score in the final seconds which delayed the Richard Montgomery students from chanting "undefeated, undefeated, undefeated" until time expired.
This was a very exciting finish between two county teams that will figure prominently in the playoffs to come this season.
Pictures to follow by Daryl Schultz