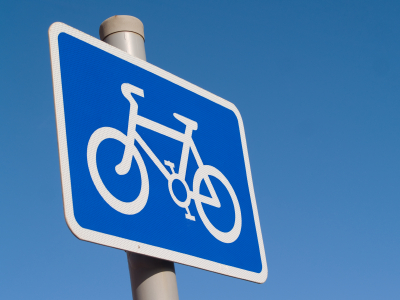 Ride Around Rockville at National Bike Month Events
Since 1956, the League of American Bicyclists has sponsored National Bike Month in May to showcase the benefits of bicycling and encourage more Americans to giving it a try.
Rockville will be celebrating this nationwide observance with organized bike rides throughout the community.
"Bike Month Kickoff Ride" starting at Rockville City Hall (Saturday, April 27 at 10 a.m.)
Rockville officials and community members will bike a 6-mile loop along multi-use trails and residential streets. The kickoff will allow bikers to explore some of the city's extensive cycling infrastructure.
"Tour de Cookie" starting at Johns Hopkins University Montgomery County Campus (Saturday, May 4 at 8 a.m.)
The Tree House Child Advocacy Center is hosting 12, 18, 27 or 43-mile bike rides that will allow participants to collect cookies along the way and raise awareness for child abuse prevention. The ride is being supported by the Rockville Bicycle Advisory Committee with marshals and mechanics.
Click here for more information and to register.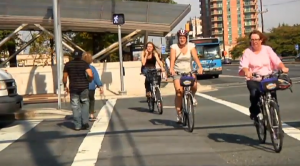 "National Bike to School Day" (Wednesday, May 8)
Rockville encourages community members to celebrate the benefits of biking and walking to school alongside schools around the country.
Click here for more information and to register a school.
"13th Annual Rockville Ride of Silence" starting at Rockville Memorial Library (Wednesday, May 15 at 6:45 p.m.)
This international event honors individuals who were killed or injured on a bicycle. The hour-long, police-escorted ride will cover 10 miles and lead bikers through Rockville neighborhoods. Riders must be comfortable with riding on the street with traffic at a pace of about 10 miles per hour.
Click here for more information.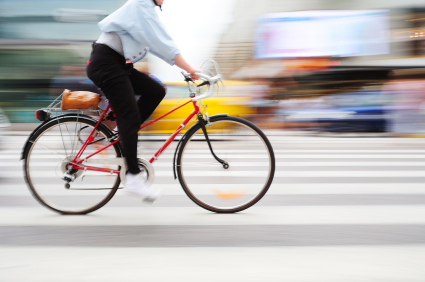 "National Bike to Work Day" (Friday, May 17 at 6:30 a.m.)
Rockville is sponsoring pit stops in Rockville Town Center and Fallsgrove for this country-wide celebration. The city is competing with Frederick to see which city will register more cyclists.
Click here to register.
"Ride the Rockville Bike Beltway" starting at Rockville Senior Center (Sunday, June 16 at 10 a.m.)
Bikers will ride the Carl Henn Millennium Trail, an 11-mile, shared-use path that loops around Rockville.
For more information about biking in Rockville, visit www.rockvillemd.gov/bicycling.