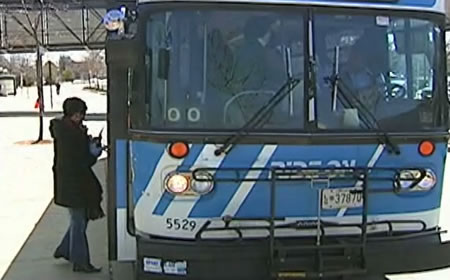 Ride On Expected to Run on S Service Plan
Ride On Transit Services is expected to run on the S Service Plan on Mar. 14 due to the winter storm warning issued by the National Weather Service (NWS), according to a news release.
The S Service Plan provides service on all routes except for Route 94.
Residents can expect service delays on all routes and Ride On staff encourages commuters to allow yourself extra time to get to your stop safely.
For more information on the S Service Plan, click here.
ALERT: We will run normal operations today, 3/13. We will run the S Service Plan tomorrow, 3/14. Schedule here: https://t.co/PnJU8v9IUC

— Ride On Bus (@RideOnMCT) March 13, 2017