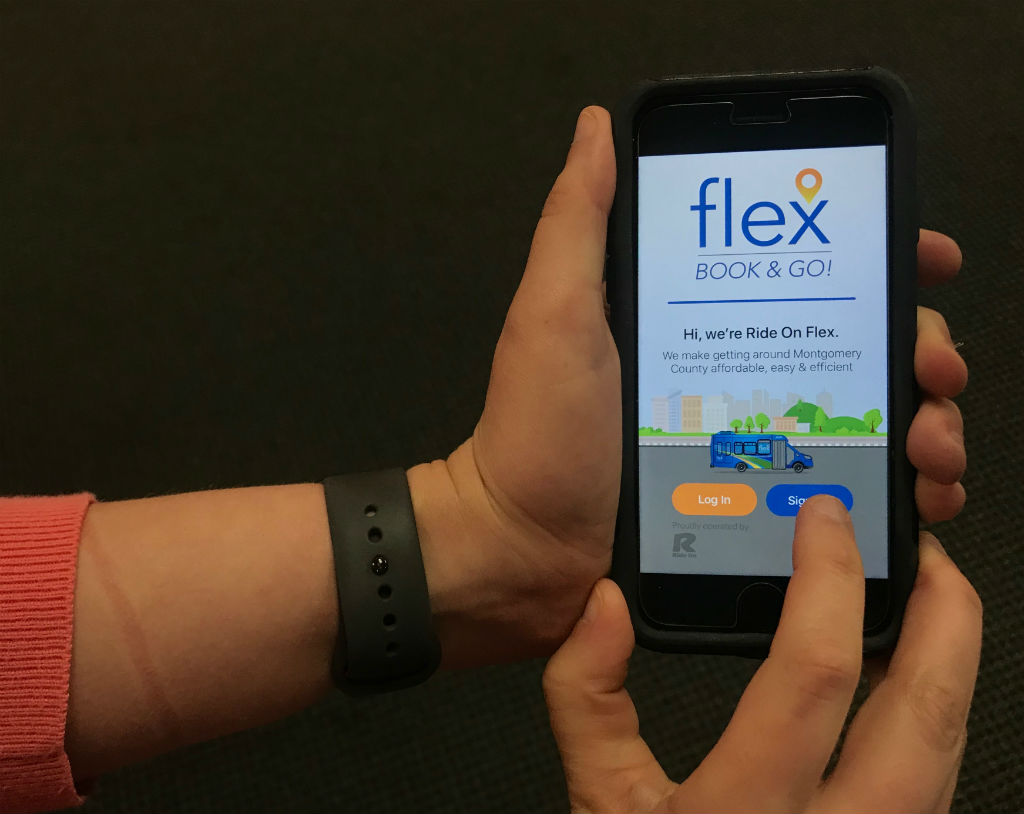 Ride On Flex Launches Wednesday
Ride On Flex, the region's first on-demand public transit service, will officially launch on Wednesday.
Montgomery County Executive Marc Elrich along with Councilmembers Sidney Katz and Hans Riemer will join Al Roshdieh, the director of Montgomery County Department of Transportation, at 10 a.m. on Wednesday at Rockville Town Square to debut the new ridesharing service.
24 Hours until the Flex launches on June 26th. 6 am in Glenmont/Wheaton and 9 am in Rockville. Are you ready? pic.twitter.com/brJIQTNKFd

— Ride On Bus (@RideOnMCT) June 25, 2019
Similar to services Uber and Lyft, Ride On Flex will allow users to order rides from their phones. Users will receive an estimated wait time and they'll be able to track the vehicle's route as they wait for it to arrive. There will be designated pick-up areas, and from there the vehicle can drop off within the same "microtransit" zone.
The pilot program will use defined zones in the Wheaton/Glenmont and Rockville areas to test residents receptivity to Ride On Flex. The service will use wheelchair-accessible 11-passenger buses to transport riders for no more than $2.
"In Glenmont/Wheaton, we hope to see residents using Flex to fill first mile/last mile gaps in their daily commute," said Roshdieh. "In Rockville, the service lends itself more toward daytime errands and trips."
The app is now available! You are now able to get used to how the app works HOWEVER, you can NOT book a ride until June 26th.

Download the mobile phone app (Ride On Flex)from the Apple or Google store (available the week of June 16th) pic.twitter.com/DmNFQ5Vmnx

— Ride On Bus (@RideOnMCT) June 19, 2019
The app is available for download now and users can book rides starting Wednesday.
Related Posts: