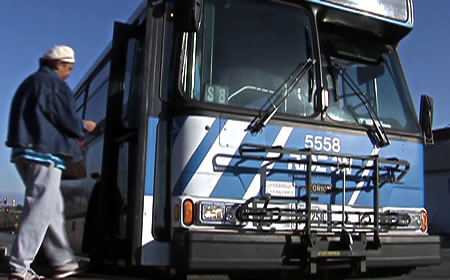 Ride On to Add Additional Buses for Rush Hour During Metro Closure
Ride On will add more buses to it's regular weekday service while the Metro rail service remains closed for inspection. Although the majority of buses are deployed during rush hour, Ride On officals say they will "assist" Metro during the shutdown.
"We will be operating our regular weekday service and will supplement it with the few additional buses we have. But, with about 85,000 daily Metrorail boardings in Montgomery County, the impact on travelers who depend on Metrorail will be substantial," Ride On officials said in a news release.
For more information on bus schedules and timetables, visit Ride On's website.
ALERT: We will run regular weekday service tomorrow, March 16, 2016. We will provide additional buses where possible.

— Ride On Bus (@RideOnMCT) March 15, 2016