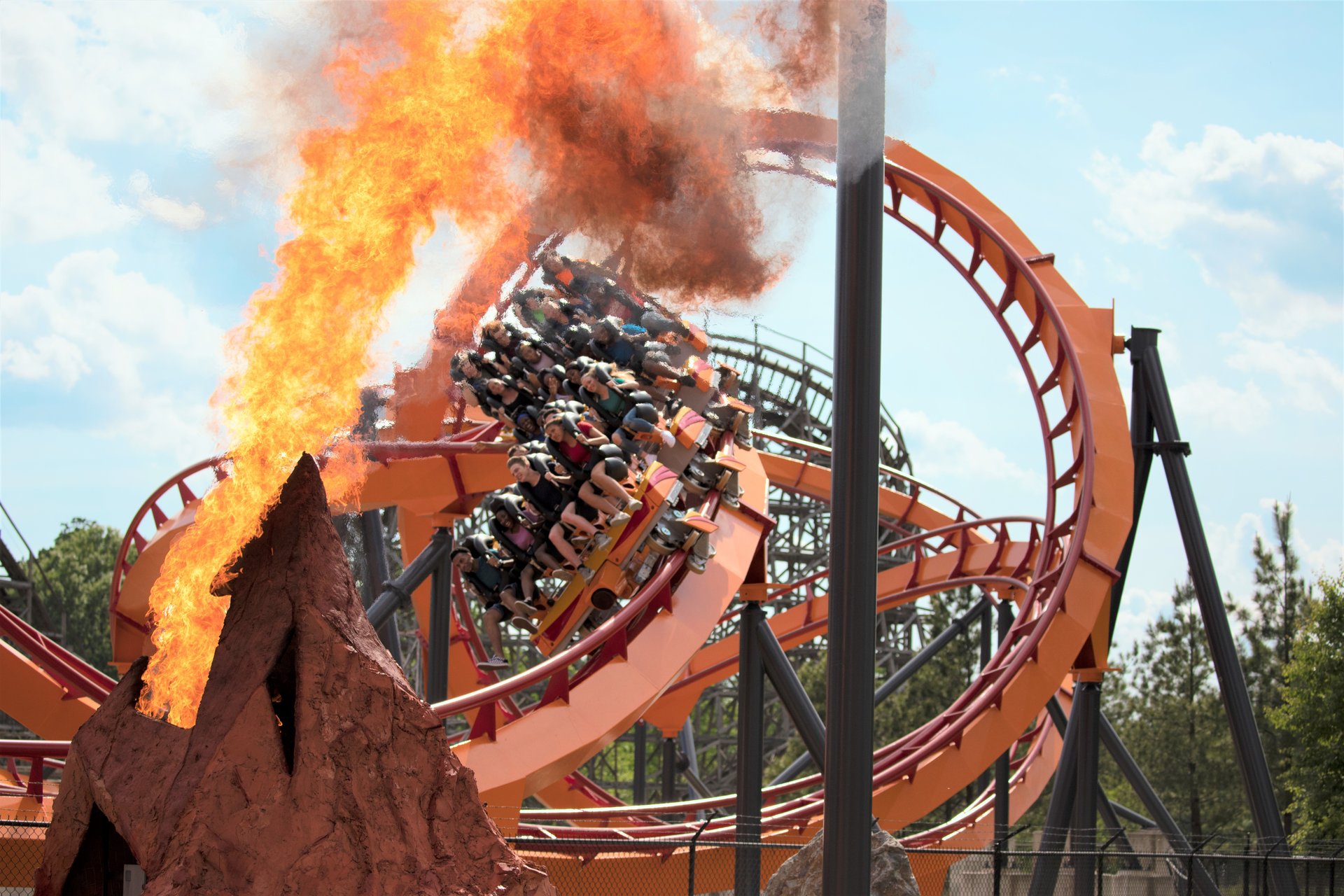 Riders on Six Flags Roller Coaster Get Stuck for 2 Hours
After two long hours being stuck almost 100 feet in the air, riders of Six Flags' new roller coaster, FireBird, were finally escorted off Thursday night in Bowie, Maryland.
#BREAKING The Firebird rollercoaster at Six Flags in Bowie, MD has been stuck at the top since 6:15pm. pic.twitter.com/gE66r1Ubzh

— Allison Papson (@AllisonPapson) July 19, 2019
Enduring 95 degree weather, passengers waited to ride the floorless FireBird expecting to feel its adrenaline for the next minute, not suck in the heat for two hours.
According to FOX 5 DC, Six Flags officials said in a statement that the ride came to a "controlled stop at the top of the lift hill" around 6:15 p.m., right before its drop, turns and loops.
By 9 p.m., passengers were finally safely escorted off the ride, walking their way back down the nine story roller coaster.
Officials: Firebird roller coaster stuck at Six Flags America. In the video you can see people being escorted off the ride. https://t.co/IJI4HyJzQL pic.twitter.com/wvydiSXGGh

— Alex Spearman 7️⃣ (@AlexJSpearman) July 19, 2019
Firebird is Six Flags' newest roller coaster, overtaking the Apocalypse since its closing last year.
On Six Flags' website, FireBird is described as taking "thrill-seekers through incredible twists, drops and inversions, all while seated in state-of-the-art floorless trains."
This is the third time in the last three years that a roller coaster at Bowie's Six Flags has gotten stuck with passengers on board.
Firebird will remain closed until it undergoes inspection and is cleared to fly again, according to FOX 5.