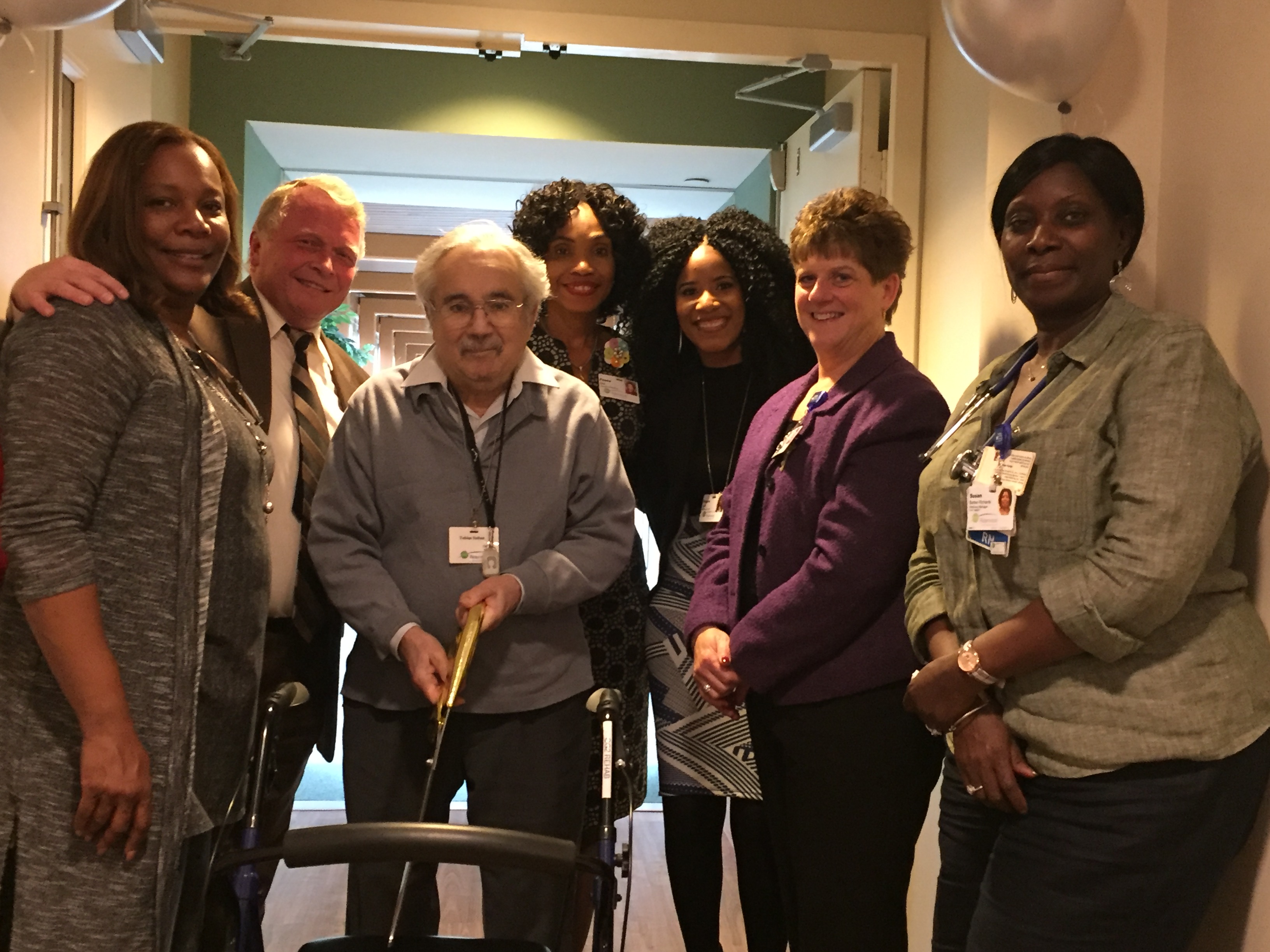 Riderwood Opens The Glen at Orchard Point
With the cheers of an enthusiastic audience, residents and employees of Riderwood cut the ribbon on The Glen at Orchard Point (The Glen), the new assisted living expansion at the Erickson Living retirement community.
The Glen features the largest assisted living apartments in the area with 41 private residences ranging from studio to two-bedroom styles. All include a full bath, kitchen, ample closet space and abundant natural light, with enclosed balconies available.
Gary Hibbs, Executive Director of Riderwood, offered opening remarks during the reception held on November 1.
"The Glen at Orchard Point is an important component of our long-term strategic plan to meet the needs of residents at Riderwood," stated Mr. Hibbs. "Every detail of the design, from the cheerful common spaces to the bistro, enhances our philosophy of a person-centered approach to care," he stated.
"Regardless of the neighborhood in which a resident lives or the level of support he or she requires, this completed project shows that we are all in this together at Riderwood," said Mr. Hibbs. "Collectively, we live our mission of celebrating life by empowering residents to continue to embrace a future filled with possibilities. I am proud of the staff of Riderwood and Erickson Living who made The Glen a reality and grateful for the first 'pioneer' residents who have moved to The Glen," he said.
Located on the second and third floors of the Orchard Point independent living building, amenities at The Glen include private meeting areas for family and friends, a library nook, a billiards game room, a fitness room and living room with a water feature. The Bistro at Orchard Point features cooked to order food from menus developed in consultation with residents and culinary professionals of Riderwood.
The lifestyle offered at The Glen is ideal for people who value their independence but require extra support with daily activities like bathing, medication management, light housekeeping and meal preparation. All assisted living residents at Riderwood benefit from a personalized care plan tailored to their specific needs, an array of activities, clubs, classes and trips, and 24/7 on-campus nursing care for peace of mind.