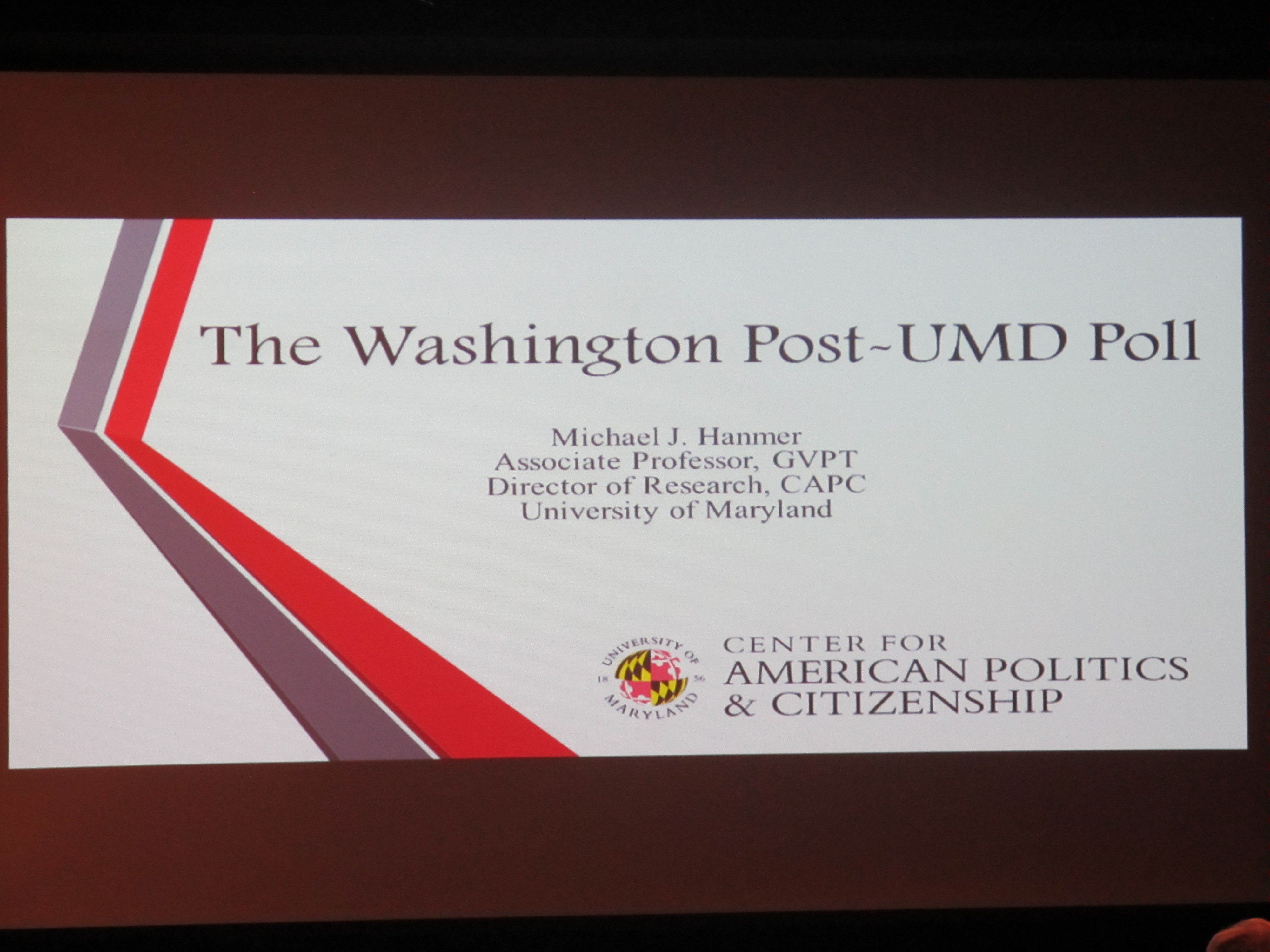 Riderwood Residents Get "Inside the Numbers" Analysis of Political Polling
As the calendar turns to 2016, Marylanders are focusing on a year that promises to be filled with politics. The presidential campaign and the race for a U.S. Senate seat are dominating news headlines and kitchen table conversations.
To that end, the resident-led Riderwood Democratic Club hosted Michael Hanmer, Associate Professor with the University of Maryland (UMD), College Park Department of Government & Politics, as guest speaker for its monthly meeting on January 13.
Professor Hanmer, the Research Director for UMD's Center for American Politics & Citizenship, discussed the results of polling conducted in partnership with the Washington Post. The survey focused on the presidential campaign, state politics from Annapolis and the U.S. Senate seat in Maryland that will be open due to Senator Barbara Mikulski's impending retirement.
The telephone poll, a random sample of 1,006 adult residents of Maryland, was taken October 8-11.
Following his remarks, Professor Hanmer took questions from residents of the Erickson Living retirement community in attendance. Their inquiries ranged from the science and methodology of 21st century polling to predictions for the upcoming elections. The event was open to all residents of Riderwood.
More information about the poll and UMD's Department of Government & Politics can be found by visiting http://gvpt.umd.edu/.