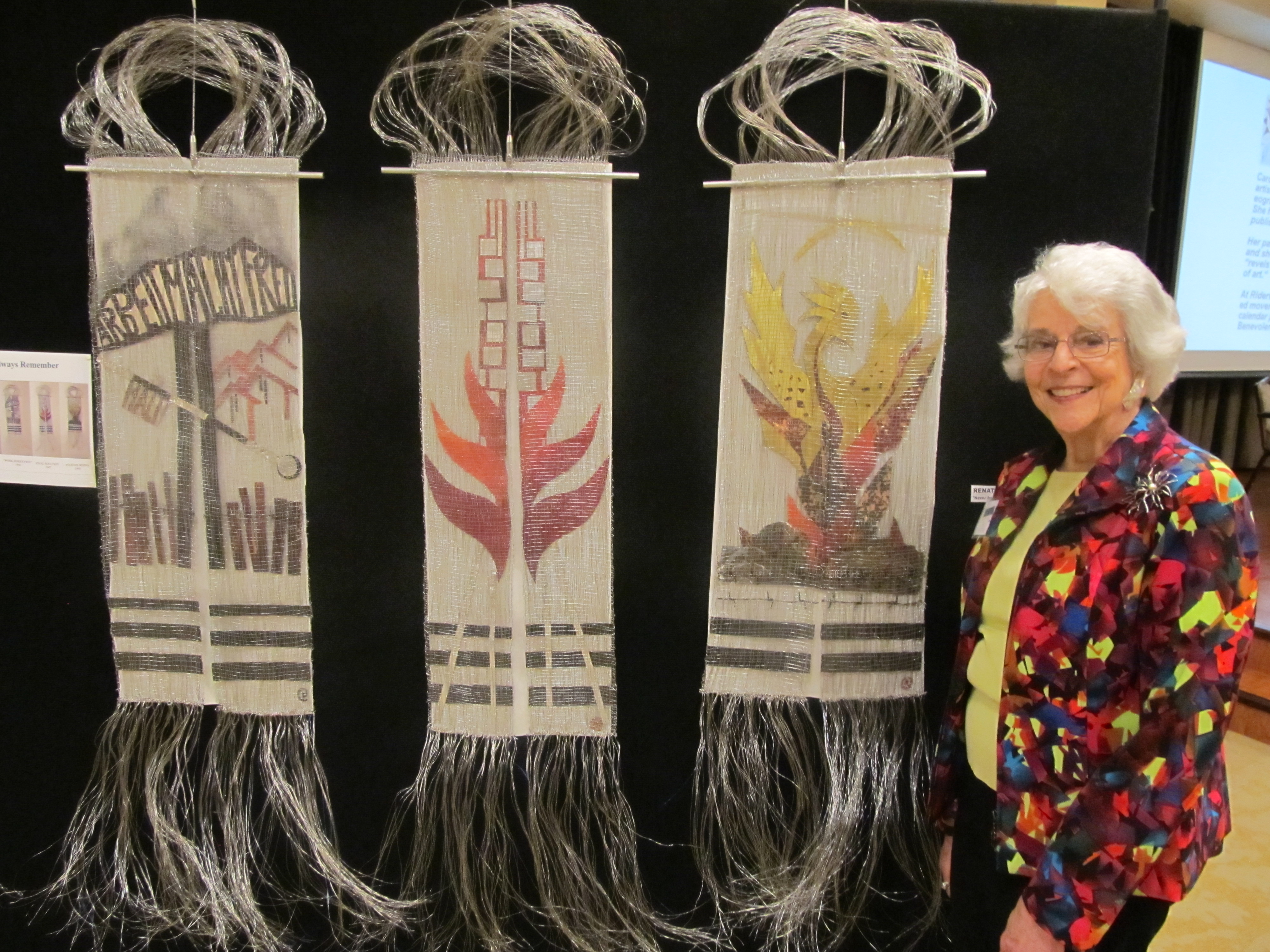 Riderwood to Host A Feast for the Eyes IV, an Artwork Showcase
Riderwood retirement community is also home to a thriving, vibrant community of artists. Their work will be on display again in July.
What makes the event extra special is that most of the artists are available to discuss the technique and inspiration behind their pieces.
You can read more below about A Feast for the Eyes IV, an event that is free and open to the public.
The celebration of art holds a special place for residents of Riderwood, the Erickson Living retirement community. Their creativity and professional-level talent will take center stage during A Feast for the Eyes IV, a showcase of original artistry.
Thirty-seven  residents and employees will display 173 pieces, including paintings, silk screens, ceramics, glass & woodwork, photography and digital art. Artists will be available during the event to discuss the processes and stories behind their work with attendees.
Sponsored by the Riderwood Diversity & Inclusion Committee, the three-day event will take place on the following dates and times:
Wednesday, July 20, 2 p.m.-8 p.m.
Thursday, July 21, 2 p.m.-8 p.m.
Friday, July 22, 9 a.m.-2 p.m.
The event is open to the public with free admission.
A Feast for the Eyes IV will be held at the campus of Riderwood in Maryland Hall (Montgomery Station Clubhouse). Riderwood is located at 3120 Gracefield Road in Silver Spring; the main telephone number is 301.572-2300.
For more information, please contact Heather Hicks-Mello, Community Resources Coordinator, at 301.572.8449 or Heather.Hicks-Mello@erickson.com.