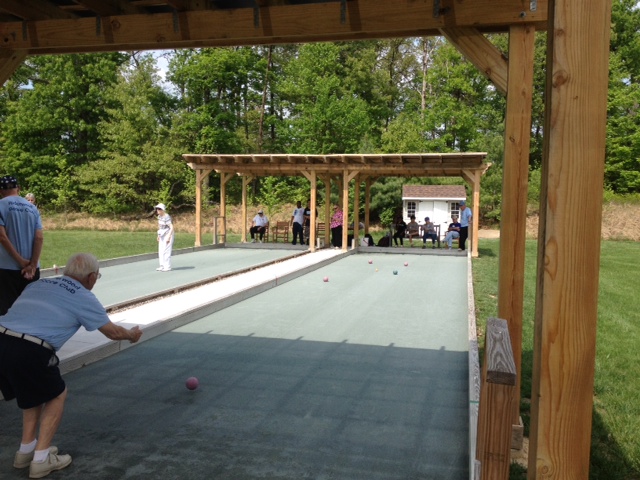 Riderwood's Bocce Creates Memories With Montgomery County Students
When outdoor bocce courts opened at Riderwood in 2013, resident George Galasso dreamed of days like May 8.
The Riderwood Bocce Club hosted eight students from Springbrook High School's Special Education Program for an afternoon of intergenerational outreach and friendly competition at the Erickson Living retirement community. Springbrook is part of Montgomery County Public Schools.
"As part of our outreach, we've hosted folks of all ages to play bocce with us. This spring, we thought it would be fun to share our love of bocce with a local high school program," stated Dr. Galasso. "The event with Springbrook High, though, really stands out for its pure enjoyment."
Grouped in teams of four, the students played two games on each court against teams of four residents. A cheering section that included parents, family members and residents followed the action under a brilliant blue sky.
A video produced by Riderwood TV captures highlights of the event.
"The students had been playing at school in their gym so this was their first time outdoors on an official bocce court," noted Dr. Galasso. "They were absolutely terrific with their enthusiasm and competitive spirit."
Following the games, Douglas Remer, a teacher from Springbrook High, presented year-end achievement awards to the students.
"These young people warmed our hearts and showed us once again how bocce draws people together," said Dr. Galasso. "We can't wait to do it again."