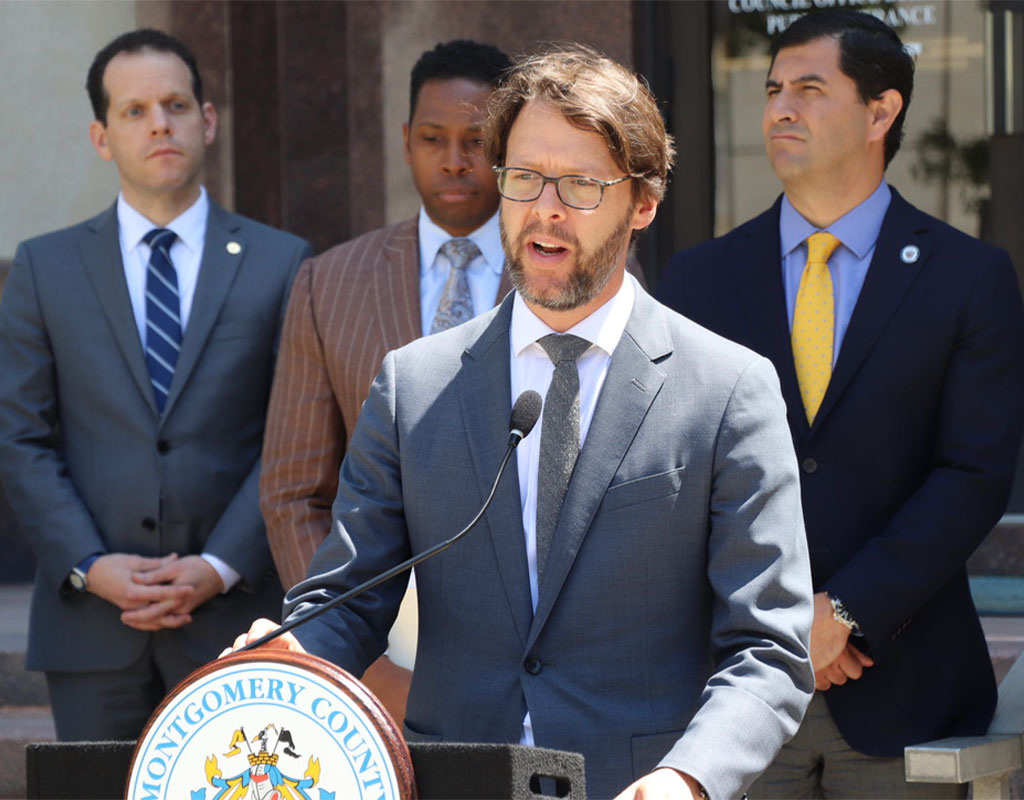 Riemer to Hold Press Conference on Policing Advisory Commission Bill
Montgomery Councilmember Hans Riemer will hold a press conference on a policing advisory commission bill next Tuesday July 9 at 7 p.m.
Bill 14-19, introduced by Council Member Riemer, would create a Policing Advisory Commission and specify the commission's membership and duties. According to the Montgomery County Council, the goal of this legislation is to strengthen community trust in, and engagement with, the police and improve council oversight of the Montgomery County Police Department
The duties of this commission would include providing information regarding best practices on policing matters; recommending policies, programs, legislation, or regulations as well as commenting on matters referred to it by the Council. The commission would also host at least one public forum each year for community input on policing matters. It would also engage in public education.
The Commission would have 13 appointed members who would each serve a term of three years. It would also have oversight over disciplinary matters. Recommendations made by the commission would be advisory and not binding. Councilmember Riemer is the lead sponsor of Bill 14-19 with fellow Councilmembers Will Jawando, Tom Hucker and Evan Glass as co-sponsors.
The press conference will take place on the third floor of the Council Conference Room, Stella B. Werner Council Office Building, 100 Maryland Avenue in Rockville.
For more information about Bill 14-19, you can visit: https://tinyurl.com/Bill1419Intro