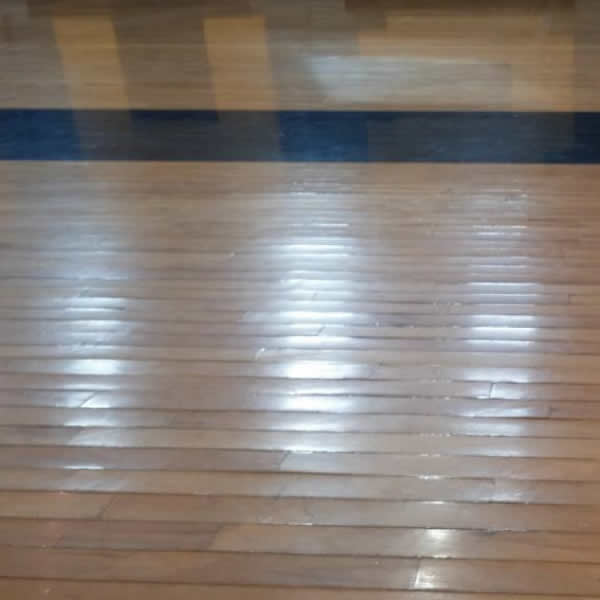 RMHS Gym Closed Until March Following Snow Damage Last Month
The gymnasium at Richard Montgomery High School (RMHS) is closed this month after the floor was damaged last month during the blizzard. That means sporting events and Physical Education classes at the school have to be relocated for the next three weeks.
Montgomery County Public Schools (MCPS) Spokesperson Derek Turner said repairs are now underway at the gymnasium.
"We expect the gym to reopen in March," Turner said. "Games have been or are being rescheduled or relocated through March."
In a letter to parents, dated Feb. 9, RMHS Principal Damon Monteleone said the school, "sustained several leaks in our roof that caused damage to our gymnasium." He said efforts to dry the wood and restore the floor to its proper condition have been unsuccessful.
"Therefore, the areas that were damaged must be replaced and the entire gymnasium floor sanded and finished before we are able to use it again," he wrote.
According to Monteleone, work to replace the gymnasium floor began on Monday.
"We have been assured that it will be completed by March 1," Monteleone said.
Until then, Monteleone said that Physical Education classes held in the gym must be relocated for the next three weeks.  According to Monteleone, every effort is being made to take the students outside for physical activity but that depends on the weather conditions. He is asking parents to make sure students bring in warm clothes for PE. You can read his entire letter, which details plans for PE classes, on the high school's website, here.
Turner said several other schools were damaged by the historic snowfall last month as well. He said the greenhouses collapsed at Redland Middle School and Poolesville High School and, he said, small leaks were also reported at a few other schools.