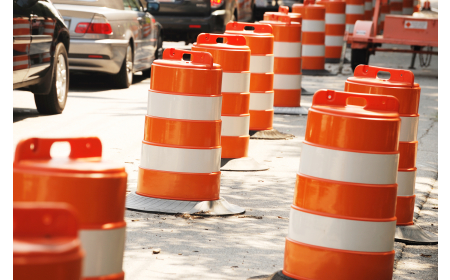 Road Work Continues on Connecticut Avenue in Kensington
The Maryland Department of Transportation's State Highway Administration (SHA) continues to make progress on a two mile, $3.7 million safety and resurfacing project on MD 185 (Connecticut Avenue) between I-495 (Capital Beltway) and Dupont Avenue in Kensington.
Currently, crews are patching in advance of grinding, paving and pavement marking work that will occur later this summer.
Crews are permitted to close up to two traffic lanes on MD 185:
–Northbound—6 a.m. to 3 p.m. and overnight, Sunday through Thursday, 10 p.m.until 5 a.m.
–Southbound—10 a.m. to 6 p.m. and overnight, Sunday through Thursday, 10 p.m. until 5 a.m.
Work began on the project last year. Weather permitting, the entire project should be complete by late fall.
To date, crews have completed portions of roadway drainage, I-495 ramp resurfacing, guardrail replacement, fence upgrade and traffic signal upgrade work within the project limits. Drivers should be aware of changing traffic patterns along MD 185 through the end of the project.
Residents and travelers are advised that equipment used for construction can be loud and disruptive. Once crews finish resurfacing work, they will complete all unfinished portions of the project by late fall including median landscaping and inlet cleaning.