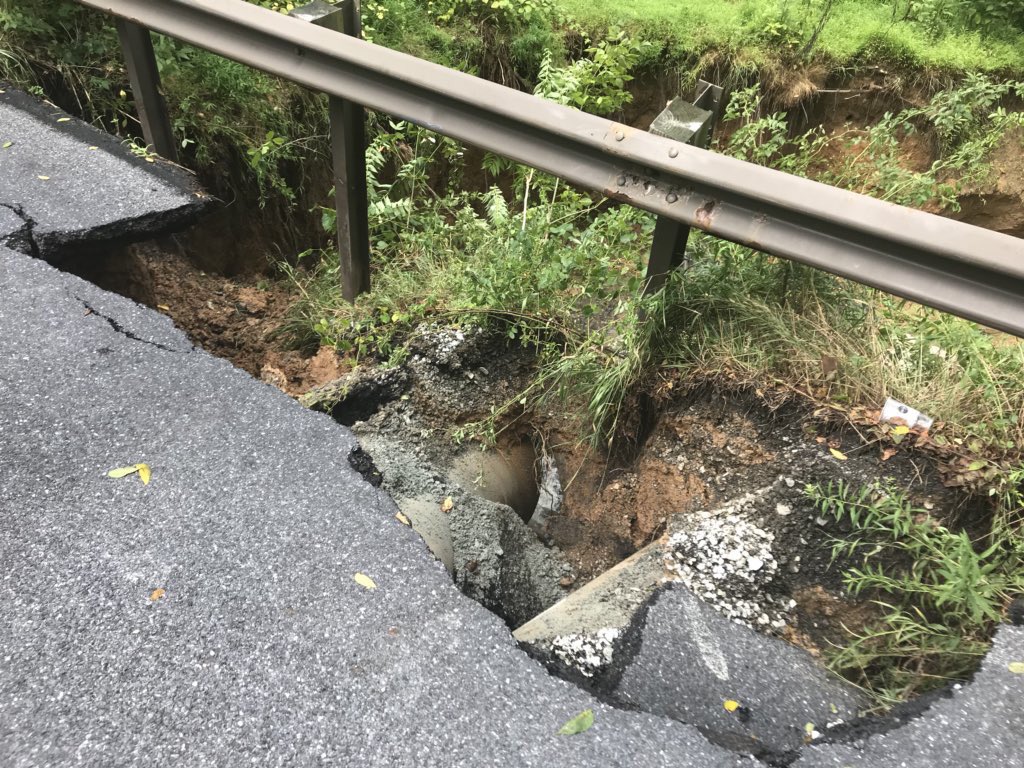 Roads Close in Montgomery County Due to Sinkhole
Updated: Bruce Johnston, chief of the Division of Transportation Engineering with the Montgomery County Department of Transportation said crews are working to open Father Hurley Boulevard later this week.
According to Johnston, a collapsed culvert running underneath the road is what caused a massive sinkhole.  A replacement pipe is currently being designed that will be set in the road within the next few moths.
Crews, however, will be working to open Father Hurley Boulevard by the end of the week with what Johnston called, "flowable-fill." The cement type of material will be pumped into the broken culvert, and once the material hardens, placed back into the road.
"It's important for people to understand that we're not going to open the road until we feel it is safe for travelers," said Johnston
Original Post: Game Preserve Road in Gaithersburg will be closed in both directions between Frederick Road and Clopper Road due to a sinkhole in the roadway.
This marks the second sinkhole found in the county from over the weekend. Both directions of Father Hurley Boulevard in Germantown are closed between Beaconfield Terrace and Wynnfield Drive due to a large sinkhole as well, according to tweets from Montgomery County Emergency Management.
Both roads will be closed until further notice, so drivers should seek alternative routes. Local traffic on Game Preserve Road, however, will be permitted.
Game Preserve Rd, Gaithersburg has CLOSED just west of Frederick Rd/MD355 due to a sinkhole in roadway & Game Preserve Rd CLOSED E of Clopper Rd near Great Seneca Creek (W of I270 overpass) high water pic.twitter.com/lWFkqgwZPC

— Pete Piringer (@mcfrsPIO) July 23, 2018
Due to a sinkhole, Game Preserve Rd is closed in both directions between Frederick Rd (MD 355) & Clopper Rd (MD 117) until further notice. Local traffic is permitted. #mdtraffic

— MC Emergency Mgmt (@ReadyMontgomery) July 23, 2018
Due to a large sinkhole, both directions of Father Hurley Blvd are closed between Beaconfield Terr and Wynnfield Dr until further notice. Seek alternate route. #mdtraffic

— MC Emergency Mgmt (@ReadyMontgomery) July 23, 2018