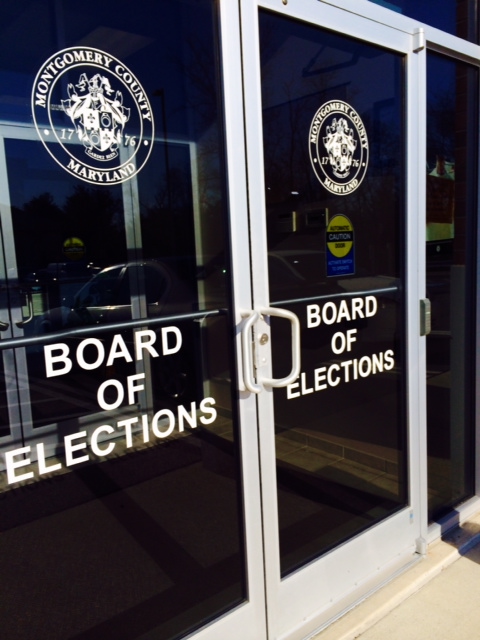 Robin Ficker Testifies in Term Limits Petition Case in Rockville Courtroom (VIDEO)
UPDATED Montgomery County Judge Robert Greenberg heard oral arguments today in Rockville about a term limits case and the November ballot.
Community activist and local attorney Robin Ficker organized a petition drive to ask voters to decide whether the County Executive and County Council should be limited to three terms.  The Board of Elections determined that Ficker collected over the 10,000 signatures needed to get that item on the November ballot but former Rockville Councilmember Tom Moore has filed a lawsuit on behalf of the "No on B" organization citing issues with the verification of many of the signatures.
Ficker arrived late for today's hearing and was quickly put on the stand and asked questions by Attorney Jonathan Shurberg about the process of collecting signatures.
"I was called to testify because I was involved in collecting the signatures," said Ficker. "I see no reason why people should try to keep this off the ballot.
Attorney Kevin Karpinski is representing the Montgomery County Board of Elections on this matter, and he believes a decision in the case will be announced soon.
"Judge Greenberg rules promptly," Karpinski said. "He understands the urgency of getting the matter resolved and any sort of review by the Court of Appeals so if he does not rule today I suspect he will rule very soon, maybe next week."