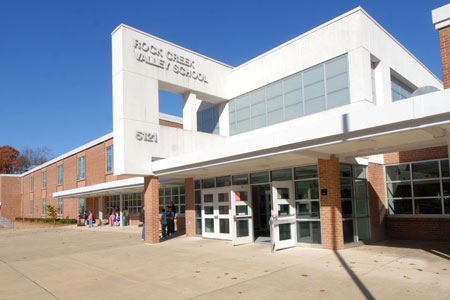 Rock Creek Valley Elementary Closed Because of Flooding in Building
UPDATED Rock Creek Valley Elementary School was closed on Monday in Rockville because of flooding in the building.
Montgomery County Public Schools Spokesperson Dana Tofig said the cause of the flooding was "water from a spigot" that was running over the weekend. "It caused flooding and impacted several classrooms," Tofig wrote in an email. "They are in the process of cleaning it up and we hope to be open on time tomorrow."
Rock Creek Valley ES will be CLOSED today due to flooding in the building.
— MCPS (@MCPS) October 26, 2015
Rock Creek Valley ES is CLOSED today due to flooding in the building. All other MCPS schools open on time. — Dana Tofig (@MCPSPIO) October 26, 2015