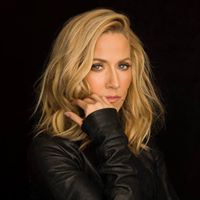 Rocker Sheryl Crow Thanks Hogan for Signing 'Red Flag' Bill
Gov. Larry Hogan got a shoutout Tuesday on Twitter from an unlikely source: rocker Sheryl Crow.
Thank you Republican @GovLarryHogan of Maryland for signing the Red Flag bill that will prohibit mentally ill from access to firearms. This is sensible! This is great leadership! 👏🏻👏🏻👏🏻

— Sheryl Crow (@SherylCrow) October 2, 2018
The Red Flag bill in her tweet refers to legislation that establishes an "extreme risk protective order." Someone can ask a court for such an order to prevent another person from buying or owning firearms if they can show that person is a threat to themselves or others.
Hogan signed the legislation in April and it took effect Oct. 1.