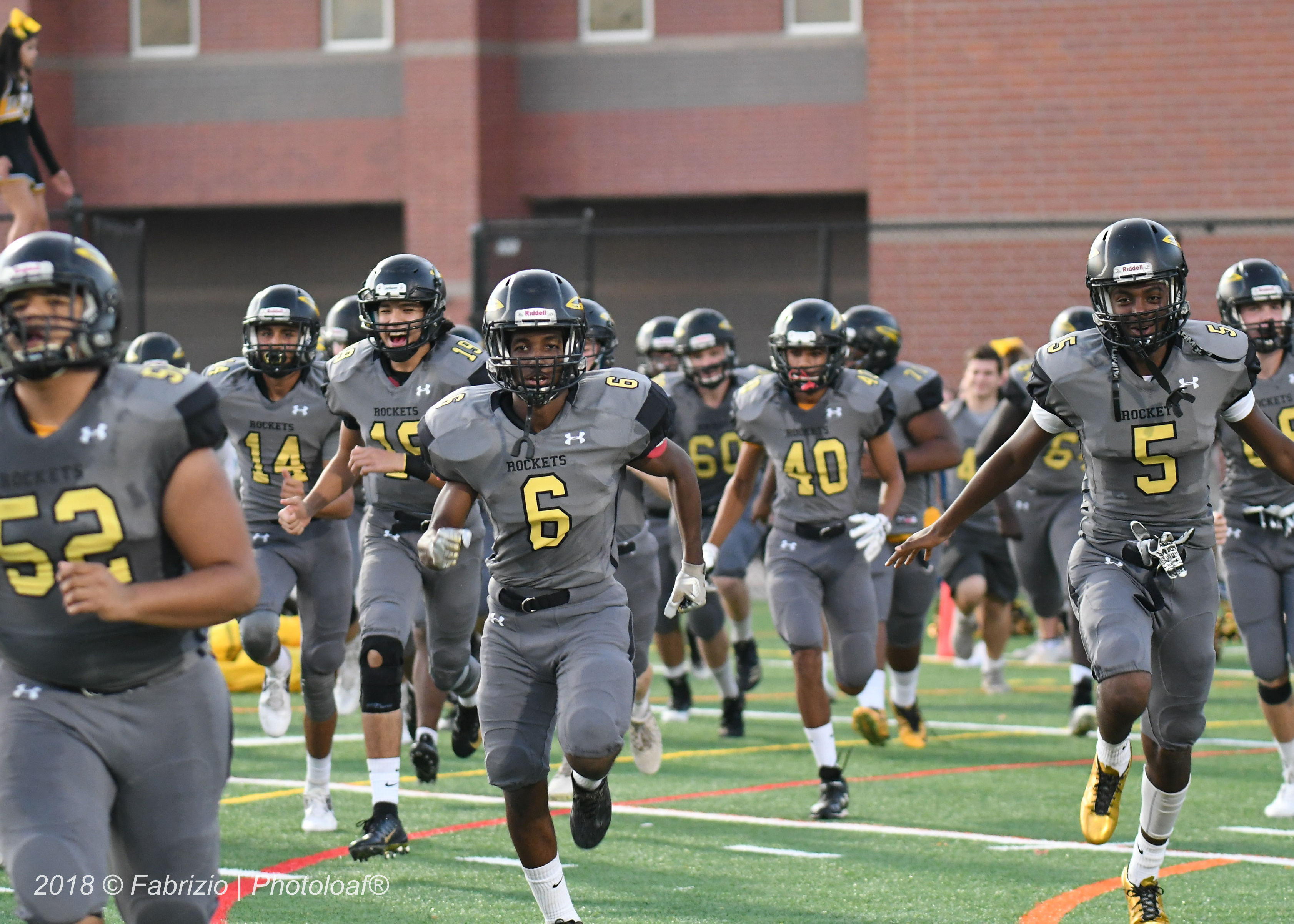 Rockets Jet Past Wildcats 41-0
Homecoming for Richard Montgomery and the Rockets had their jets on as they flew past Walter Johnson 41-0.
The Rockets T'Kai Ayoola's four touchdowns and 196 first-half yards guided the Rockets to a 28-0 lead over the Wildcats.  Walter Johnson, with their new coach, Larry Hurd Jr (formerly of Clarksburg) presented his signature air attack under the leadership of Junior, Leo Ritter.  Unfortunately for the Wildcats, there were too many incompletions and no consistency to an offensive flow to keep up their momentum.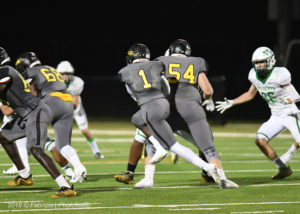 The Rockets using jet sweeps, slants and power running by Ayoola controlled both the clock and the scoreboard to the delight of the homecoming crowd.  Ayoola finished his 200 plus yard night midway in the fourth quarter once Richard Montgomery reached a 34 point advantage and his fifth touchdown.  The Wildcats did a good job in the second half to slow the game down but never could find a succession of receivers to complement Ritter's passing ability.
Next week Richard Montgomery (3-2) travels to Whitman (1-3) while B-CC (1-4) goes to Walter Johnson (3-2) for week 6 action in MCPS play.
Photos to follow
All photos copyrighted 2018 © Phil Fabrizio | Photoloaf®, for MCM