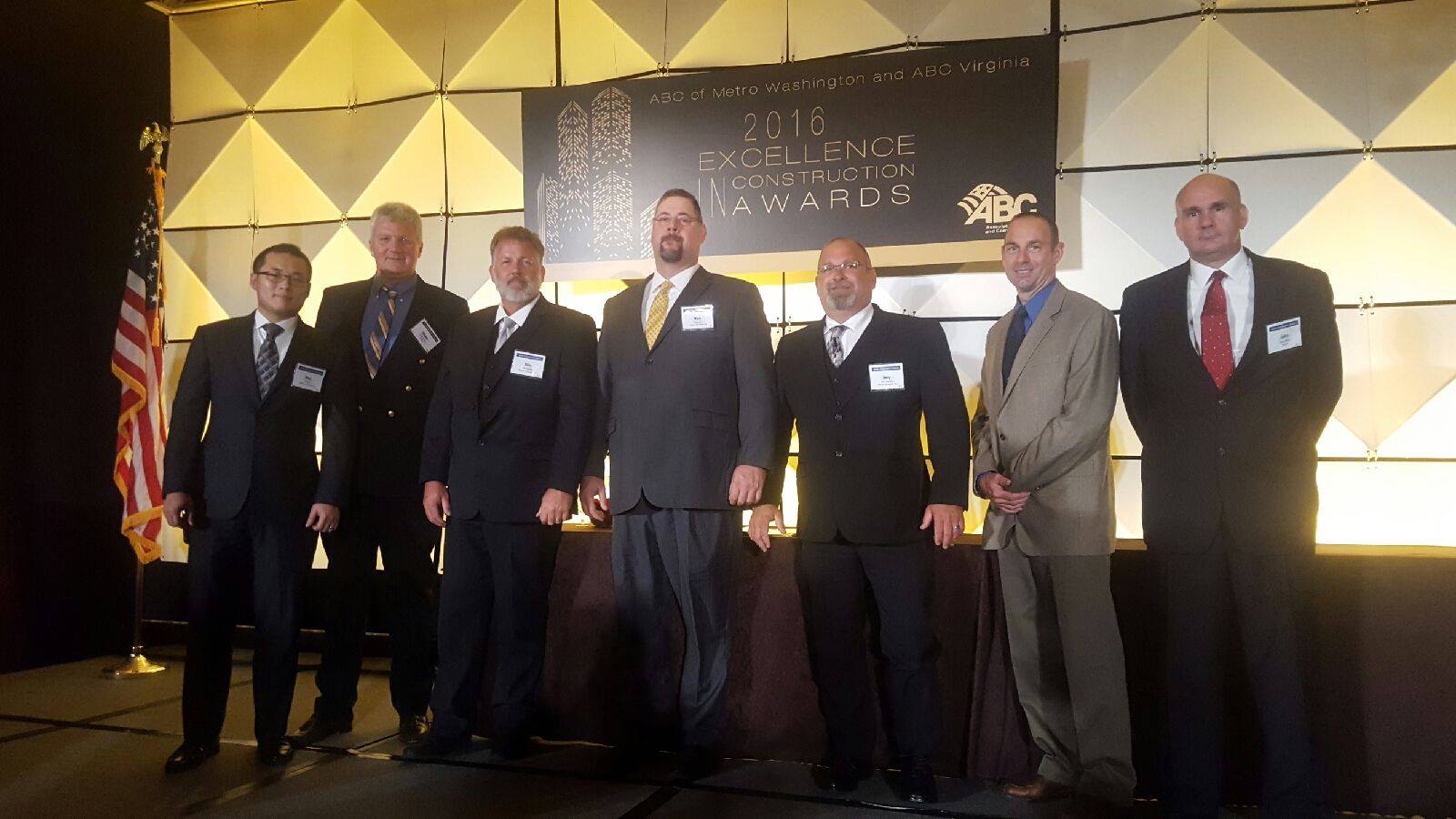 Rockville Based Mechanical Solutions Provider Wins ABC's 2016 Excellence in Construction Award (PHOTO)
The Associated Builders and Contractors, Metro Washington and Virginia Chapters (ABC) recently recognized Rockville based mechanical solutions provider Shapiro & Duncan, Inc. with its 2016 Excellence in Construction Award for its work on the INOVA Women's Children's Hospital in Falls Church, VA. The company was honored at an award ceremony that took place at The Ritz Cartlon, Tysons Corner on Sept. 15th.
Shapiro & Duncan was also voted Subcontractor of the Year for the Mechanical Trade and the Plumbing Trade.
"This project award is special to us because this marks a major milestone at our company. INOVA Women's and Children's Hospital is our largest mechanical project to-date," Shapiro & Duncan's CEO, Sheldon Shapiro stated in a news release. "In a building of this size, it could have been disastrous if coordination issues had not been handled correctly. Our Virtual Design and Field teams truly excel at their craft and continue to develop effective ways in which we communicate and provide exceptional customer service for our clients no matter the size. We work to resolve conflicts in the digital world where cost and time are minimized," Shapiro stated.
INOVA Hospital has been named one of "America's 50 Best Hospitals" for two consecutive years. According to a news release the final outcome of the project was a new 12 story 665,000 square foot structure. The new hospital features 192 patient rooms, a 108 bed neonatal intensive care unit, 33 labor and delivery room, six C-section rooms, and 116 pediatric rooms.
For information on Shapiro & Duncan, Inc, visit the company's website.