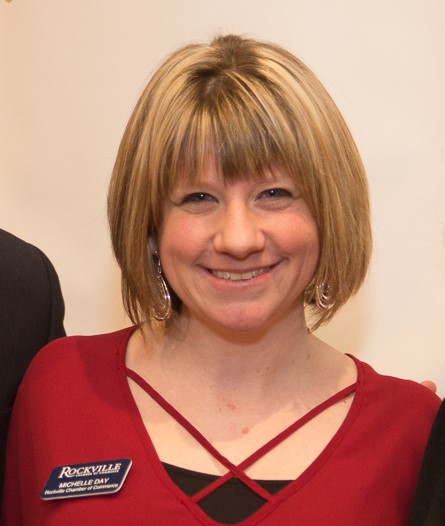 Rockville Chamber CEO Leaving
Michelle Day, the president & CEO of the Rockville Chamber of Commerce, is resigning effective June 30, the chamber's board of directors announced Tuesday.
In an interview, Day said she and her family were moving to the Atlanta area to be closer to relatives.
Day, who had been in the position for nearly three years, said her successor would have to deal with the continuing growth that the chamber has been seeing for the past couple of years and continuing to diversify programs.
"Legislatively, there's going to be a lot of change," she said. The new CEO would need to keep up with those changes as well as advocate for the membership.
"I'm going to miss it terribly," she said. "I love what I do and who I do it for. It's going to be hard to step away."
In a statement, Day said: "Being President & CEO of the Rockville Chamber has been the greatest opportunity for me professionally and I am leaving with very mixed emotions. I am proud to have seen this organization grow to a 300-plus member organization offering a diverse mix of education, networking and business development opportunities for our Chamber members."
"Michelle has taken the chamber to the next level the past few years. Her energy and enthusiasm for Rockville have propelled the organization to unprecedented growth. We understand and support her decision and are delighted that we have time to continue the good work with her," said Annemarie Agnew, board chair.
The Board of Directors has formed a committee to lead the search for the next President & CEO of the Rockville Chamber.  For more information or to apply for the job please visit http://www.rockvillechamber.org/ceo-search.  During this time of transition, Michelle will continue to operate in her current capacity and Chamber operations and activities will go on as usual.