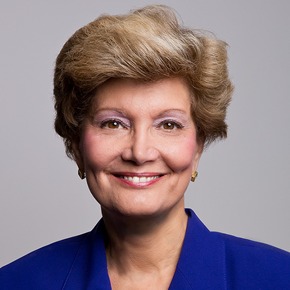 Rockville City Councilmember Announces Reelection Campaign
Rockville City Councilmember Beryl Feinberg will run for reelection.
Feinberg announced on July 8 that she has formally completed all filing requirements and will be on the ballot city election this November.
"I am thrilled with the broad support I have received for this reelection campaign. I value my engagement with residents and businesses as we look to the future -helping shape what our community will look and feel like in the coming years; our key budget and service priorities; our shared commitment to responsibly managing growth in Rockville; and achieving the kind of transparent and responsive government we all deserve," Feinberg stated.
According to Feinberg website, her political platform includes advocating to preserve Rockville's residential neighborhoods, secure grants and contracts for youth and senior services and related programs, help residents remain in their homes; especially seniors, create an environment that manages growth, among others.
"It's important to take time to understand all facts about matters affecting the lives of our residents and other stakeholders, to listen carefully, and debate respectfully, without judgment or rancor. I am pleased that, in this effort, I've been able to guide our City with more responsible budget practices while ensuring top-quality services to our residents and business community," Feinberg added.