Rockville City Manager Declares Snow Emergency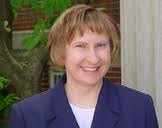 Rockville City Manager Barbara Burns Matthews has declared a snow emergency as the city prepares for a major storm that is expected to bring significant snowfall to the Washington metropolitan region tonight.
Residents should remove all vehicles from roads, including neighborhood streets, by 6 p.m. Monday, Feb. 16. All vehicles should be parked in garages and driveways whenever possible.
Those without garages or driveways or with vehicles that do not fit in garages or driveways are asked to park on the even-numbered side of the street. In courts or cul-de-sacs, where house numbers are not even on one side of the street and odd on the other, parking is allowed only on the left side of the streets as one enters the cul-de-sac or court. Do not park in the bulb of the court or cul-de-sac.
Rockville's recycling and refuse collection service will be canceled on Feb. 17, and shifted one day later.
The collection schedule for the week is as follows:
–Collection regularly scheduled for Monday will be collected Monday.
–Collection regularly scheduled for Tuesday is canceled and will be collected Wednesday.
–Collection regularly scheduled for Wednesday will be collected Thursday.
–Collection regularly scheduled for Thursday will be collected Friday.
Residents are asked to keep streets clear of cars and refuse carts so that crews can safely and quickly clear snow from City streets.