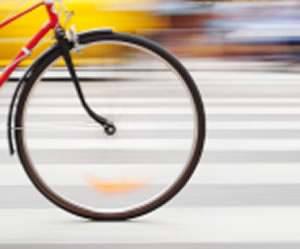 Rockville Cruises into Bike Month in May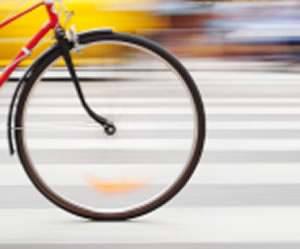 The city of Rockville is celebrating Bike Month in May with a variety of events aimed at promoting biking in the city.
The month long celebration kicks off on May 1st at Rockville City Hall, and includes weekly bike safety checks and some friendly competition with the city of Frederick.
Bike Month Kickoff Ride
Sunday, May 1, 10 a.m. Rockville City Hall, 111 Maryland Ave.
Join Rockville officials and neighbors to celebrate National Bike Month. Pedal a casual, six-mile loop of multi-use trails and quiet residential streets while exploring some of the city's extensive and diverse bicycling infrastructure, including paths, bridges and tunnels.
Bike Safety Checks by the Rockville Bicycle Advisory Committee (RBAC)
Saturdays, May 14-July 30, 10 a.m.-noon. Rockville Farmers Market, Rockville Town Center (corner of E. Jefferson Street/Route 28 and Monroe Street).
Stop by the RBAC's table to make sure your bike is in good working order before taking it for a spin-especially if it's been in the garage all winter. Get information about upcoming rides and cycling advocacy information, pick up a Rockville bike map and speak with bike experts. Find tips for proper bicycling equipment and maintenance at www.rockvillemd.gov/bicycling. Learn more about the farmers market on page 12.
Tour de Cookie
Saturday, May 7, 7:30 a.m., Meet at Johns Hopkins University Montgomery County Campus, 9601 Medical Center Way.
Noncompetitive bicycle rides of 12, 26 or 42 miles between cookie stands support child abuse prevention. The "tour" benefits the Tree House Child Assessment Center of Montgomery County. Register at www.tourdecookie.com.
10th Annual Ride of Silence
Wednesday, May 18, 7 p.m., Meet at Rockville Memorial Library, 21 Maryland Ave. in Rockville Town Square.
Cyclists worldwide honor those who have been injured or killed while bicycling. The free, 10-mile, hour-long ride through neighborhoods is escorted by Rockville city police, but is not recommended for children or slower cyclists. Riders must be comfortable riding on the street with traffic at about 10 mph. Learn more at www.rideofsilence.org.
Bike to Work Day
Friday, May 20, 6:30-9 a.m. Various locations.
The city sponsors pit stops in Rockville Town Square and Fallsgrove. Come by for a free light breakfast and coffee and a free T-shirt and enter a raffle for various prizes including a new bicycle. Learn more and register at www.biketoworkmetrodc.org.
Bike Month recognizes the important role bicycles play as a means of travel and popular form of recreation. According to the city's website, bicycle use contributes to greater health and wellness, lower motor vehicle emissions, and increased road and parking capacity.
Find the city's bicycle map, information about bikesharing and more at www.rockvillemd.gov/bicycling.