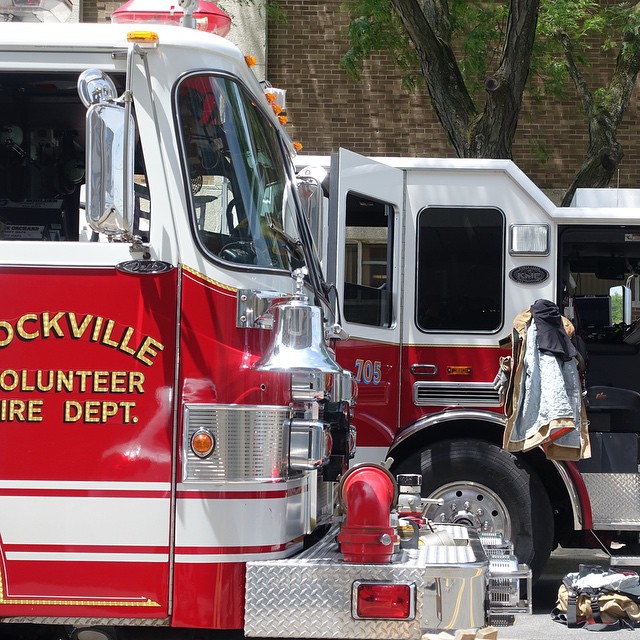 Rockville Deploys New Advanced Life Support Chase Car (VIDEO)
Members of the Rockville Volunteer Fire Department (RVFD) are thanking the city's elected leaders for supporting the department's purchase of a new advanced life support (ALS) chase car.
According to a city news release, the car, a 2016 Chevy Tahoe known as ALS703, will be staffed around the clock with RVFD volunteer and career paramedics. It will supplement existing ALS service, which is provided with a paramedic transport unit (Medic 703) and the paramedic-staffed engine. The unit will carry a cardiac monitor/defibrillator, ALS medications, a Lucas CPR device and airway management equipment.
"It will directly affect every resident and visitor to the city because it will allow us to better deploy our paramedics, both volunteer and career, to meet the community's needs," said Eric Bernard, president of the RVFD.
The chase car makes RVFD one of the first departments in the county to deploy a new service model, which places paramedics on rapid response vehicles and emergency medical technicians on ambulances. "The paramedic is not tied to the cot," Bernard said.
Find out more in this report, below: