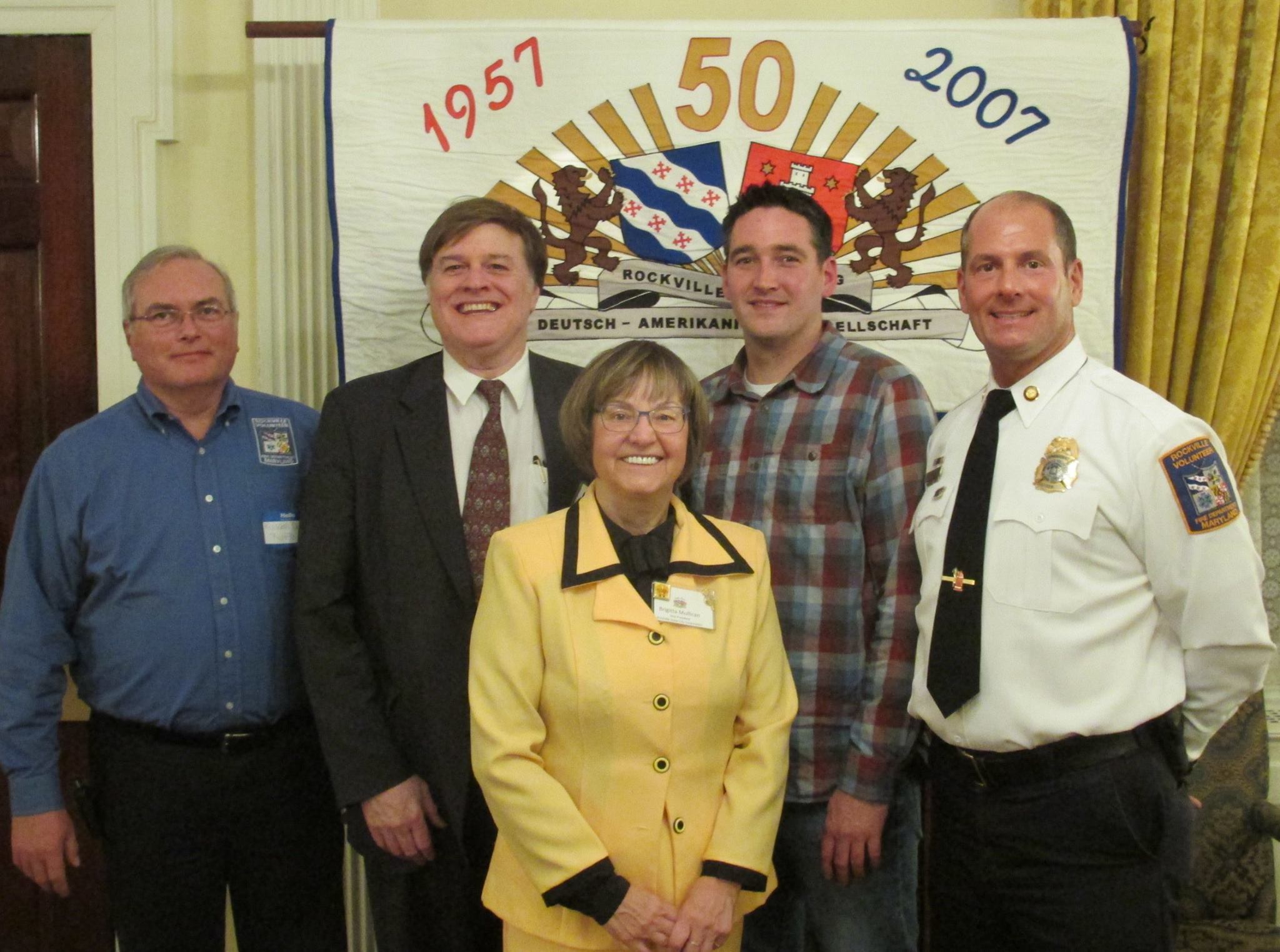 Rockville Fire Volunteer Fire Department Welcomes Firefighters from Sister City Pinneberg (PHOTOS)
The Rockville Volunteer Fire Department (RVFD) welcomed 27 firefighters from Pinneberg, Germany on Wednesday at the Glenview Mansion.
Pinneberg is Rockville's Sister City and the  visit is in coordination with the Rockville Sister City Corporation. According to a news release, the firefighters are visiting Rockville for a week for an educational program that includes celebrating RVFD's 95th Anniversary at a gala on Saturday night.
The RVFD and Pinneberg Fire Brigade started their partnership in October 1991. The department posted the following on its Facebook page about the arrival of the firefighters.
"This year marks the 25th anniversary since past Fire Chief Uwe Kuhlmann of Pinneberg wrote to RVFD Chief Jack Ferguson in hopes of forging a partnership. Today the bond between the 2 departments is strong and true, forged through many group and personal visits between the US and Germany. We are happy to share the next week with members of the Pinneberg Fire Brigade as we celebrate RVFD's 95th Anniversary."
For more on the department, visit the RVFD's website. For more on the Rockville Sister City Corporation, visit the City of Rockville website.