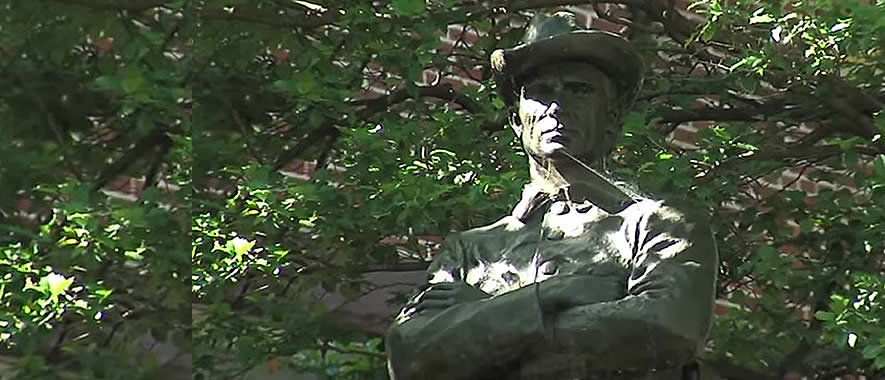 Rockville HDC Approves Request to Relocate Confederate Monument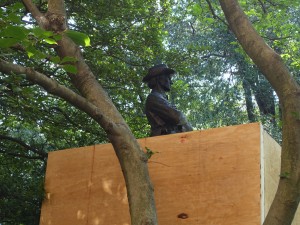 The Rockville Historic District Commission (HDC) has approved Montgomery County's request to relocate the Confederate soldier monument from the Red Brick Courthouse property.
The motion passed 4-0.
As part of their motion, Commissioners requested that the monument remain in the city of Rockville at a site with public access.
The Thursday night vote came after three hours of testimony and discussion.
Over a dozen residents testified, many of them were against the removal of the monument.
According to city staff, Montgomery County has up to a year to remove the monument. After that, the county would need to apply for a six month extension.
So far, county officials have not announced where they plan to relocate the statue.
Several locations have been identified as places to relocate the statue. The potential sites recommended for consideration include but are not limited to:
1. Beall-Dawson Historical Park in Rockville.
2. Callithea Farm Special Park in Potomac.
3. Darnestown Square Heritage Park in Darnestown.
4. Jesup Blair Local Park in Silver Spring.
5. The Edgewood Farm (privately owned) in Gaithersburg/Unity.
The Confederate statue was dedicated in 1913 — 50 years after Confederate troops came to Rockville on their way to the Battle of Gettysburg. Recent incidents around the nation have led many communities to reconsider display of the Confederate flag and Confederate statues.