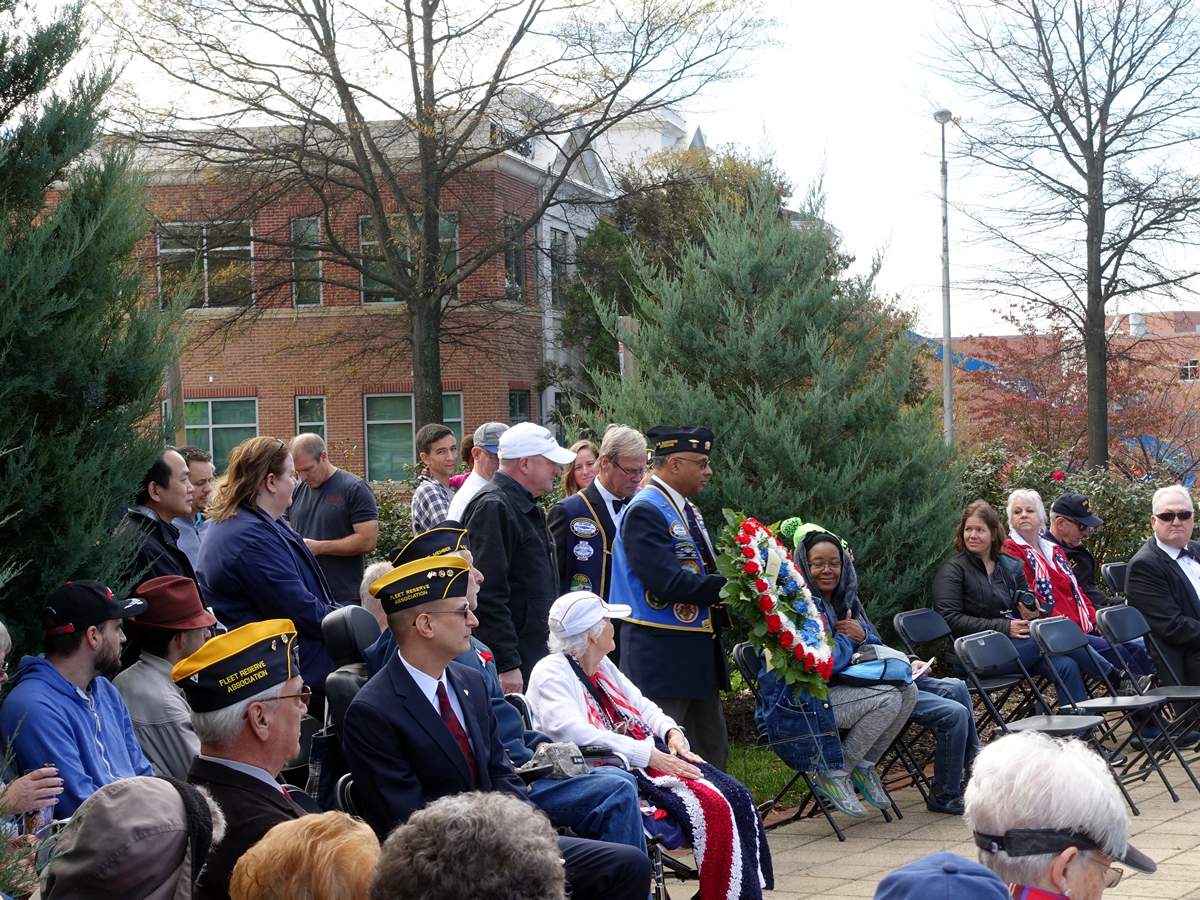 Rockville Honors Veterans at Ceremony on Nov. 11 at Veterans Park (PHOTOS)
A Rockville veteran of the United States Marine Corps who now serves in the U.S. Army Reserve, Sgt. Maj. Ross Bagwell, was the featured speaker at the annual Veterans Day ceremony in Rockville on Nov. 11.
The event was held at Veterans Park, and it included a wreath-laying and a military salute by the American Legion Post 86 Honor Guard.
Rockville Mayor Bridget Newton and members of the Rockville City Council were joined by Montgomery County Councilmember Sidney Katz at the ceremony.
Today is #VeteransDay, when we pay tribute to and thank our veterans. 11 am, Veterans Park.https://t.co/tvydjzE0NR pic.twitter.com/Pr1pxOUtmM

— City of Rockville (@Rockville411) November 11, 2016