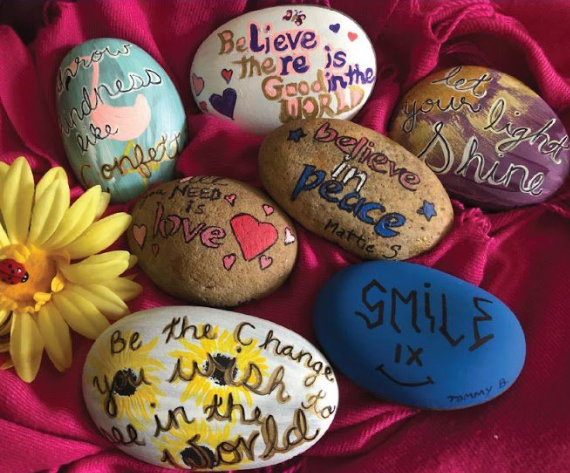 Rockville Launches Scavenger Hunt for Rocks
For seven weeks this summer, Rockville will be asking its residents to find rocks — one each for the seven weeks — using clues the city posts on social media.
"It's an effort to encourage people to visit parts of Rockville they might not have experienced," said Cliff Cumber, a city public information specialist.
The Summer Rock Scavenger Hunt starts Wednesday, June 6.
Once someone finds a rock, the city hopes the person takes a selfie with the rock and lets the city know they have it, Cumber said. Finders are welcome to be keepers. And he said finders could get some Rockville swag to reward their rock-locating abilities.
Laura Creech of the city's Recreation and Parks Department painted the rocks.
Cumber said the rocks are similar to the "Kindness Rocks" that have sprung up around the country after a woman on Cape Cod decided to decorate rocks on the beach with affirmations.
He said Creech came up with the messages on the Rockville rocks, which include "Throw kindness like confetti" and "Be the change you wish to see in the world."
Clues will appear on the city's Facebook, Twitter and Instagram social media feeds, using the hashtags: #MyRockville, #RkvScavengerHunt and #WheresTheRock.
Do we have some summer family fun coming up! The clues begin TOMORROW in our Great Summer Rock Scavenger Hunt!

*Follow us on Instagram, Facebook & Twitter for clues!
*Follow the clues to find the rock!
*Post your find & tag us!#RkvScavengerHunt #WheresTheRock pic.twitter.com/xO8VDZEvAn

— City of Rockville (@Rockville411) June 5, 2018