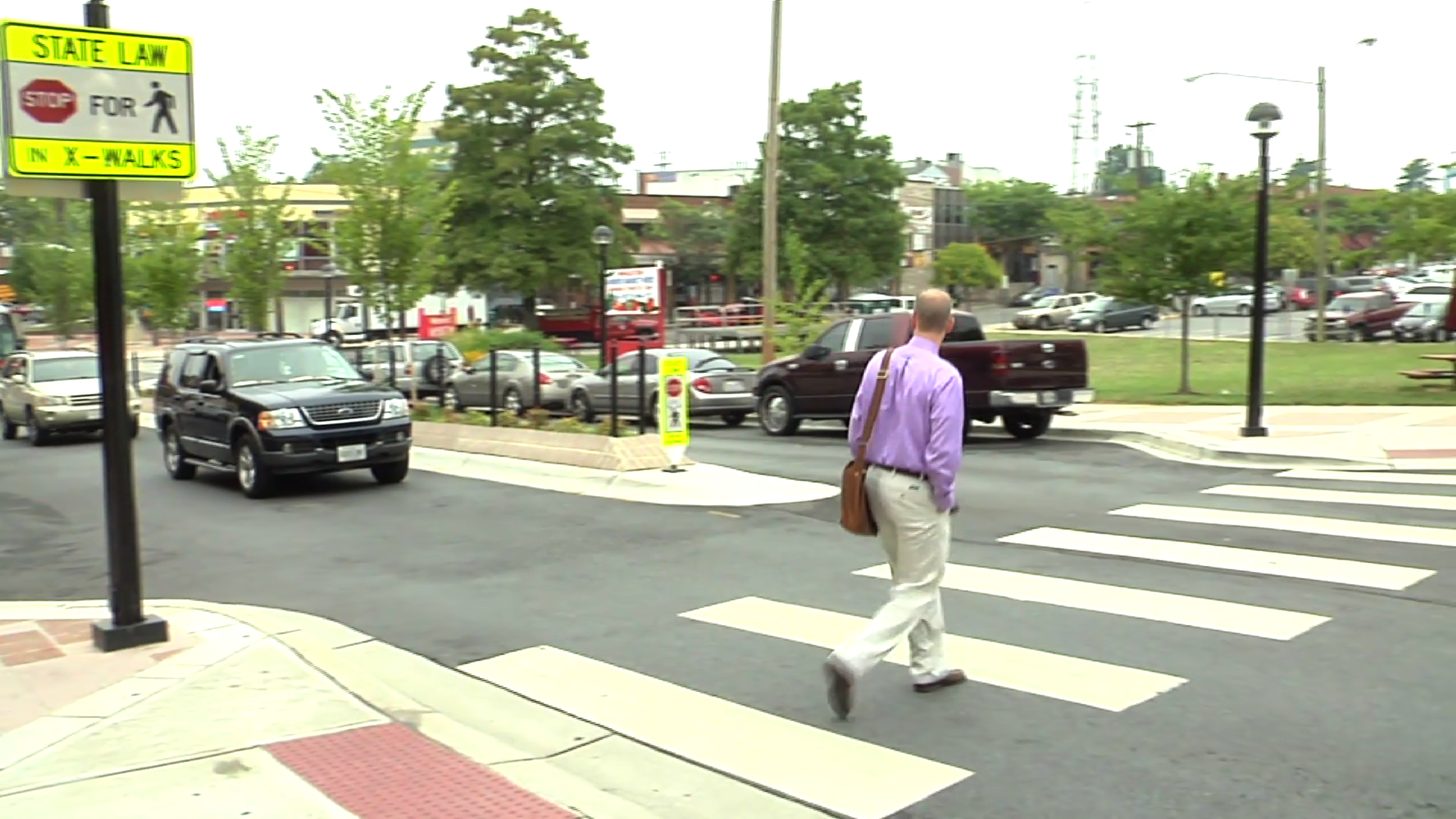 Rockville Launches "Street Smart" Campaign (Video)
Rockville City Police are using the "Street Smart" campaign to remind all pedestrians, bicyclists and motorists to stay alert as they share Rockville's roads. The "Street Smart" program is an annual public education, awareness and behavioral change campaign in suburban Maryland, northern Virginia and Washignton, D.C. that began in 2002. Rockville City Police are focusing on the areas around Richard Montgomery High School, Jefferson Street near the courthouses, the Twinbrook and Rockville Metro stations and Town Center.
Rockville offers the following tips:
Drivers:
Look twice for people in crosswalks and yield to pedestrians and bicyclists.
If parked on the street, look for cyclists and cars before opening your door.
Avoid distracted driving.
Pedestrians:
Watch for turning vehicles; before crossing, look left, right and left again.
Make it easy for drivers to see you with light clothing or something reflective.
Bicyclists:
Obey all traffic signs and traffic signals.
Ride in the direction of traffic, keeping at least a car door's width away from parked cars.