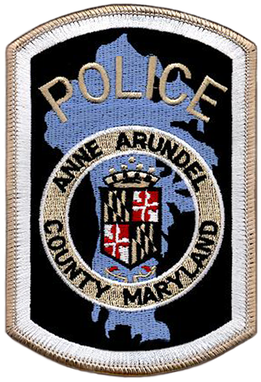 Rockville Man Arrested for Death of Annapolis Teen
Anne Arundel County police arrested Brandon Recinos-Guardado of Rockville on Tuesday for the death of an 17-year-old Annapolis youth, according to an Anne Arundel police statement.
Recinos-Guardado had been incarcerated in Louisiana, police said, and on Monday he was extradited back to Maryland. Once in the state, Anne Arundel officers served him an arrest warrant charging him with the first- and second-degree murder and related charges of Neris Bonilla-Palacios, 17. He is currently being held without bail in the Anne Arundel County Detention Center, police said.
Recinos-Guardado, 22, lives in the 1300 block of Superior Street, Rockville, Anne Arundel police said.
Bonilla-Palacios' body was found Oct. 3, 2017, in a wooded area near Open View Lane in Annapolis, police said. Investigators idenfied Bonilla-Palacios, of the 600 block of Severn Island Court in Annapolis, by his fingerprints.
Police said this is the second arrest made in this case. On June 18, 2018, Marcos Antonio Melendez-Gamez, 17, was also arrested and charged in the slaying, police said.
Anne Arundel County Police is asking anyone with information to call the Anne Arundel County Homicide Unit at 410-222-4731.  Anyone wishing to remain anonymous can call the Anne Arundel County Police Tip Line 410-222-4700 or Metro Crime Stoppers.