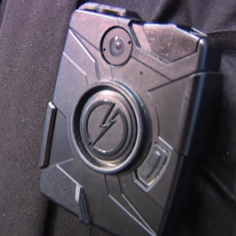 Rockville Mayor and Council to Consider Body Cameras for Police
The Rockville Mayor and Council is scheduled to vote Monday on a $347,650 proposal to replace in-car video equipment to its police cruisers and body cameras to its officers.
The police hope the cameras improve safety for officers as well as provide transparency for the public, acting Chief Bob Rappoport said. The hope is to record an incident from start to finish, capturing everything including weather conditions, conversations and the events leading up to an incident, he said.
And, he said, studies have shown people tend to "behave" when they know they're on camera.
A city description of the contract says: "The need for this technology has never been more evident, particularly after the recent events in cities like Ferguson, Baltimore, New York and Minneapolis."
The description also says: "Body cameras have actually helped to improve encounters between officers and the public by preventing problems arising in the first place by increasing officer professionalism. Agencies that have implemented body cameras have reported that they are experiencing fewer complaints."
The contract, which piggybacks onto a Virginia State Police contract, will buy 59 body cameras — one each for each of the city's police officers — and 52 in-car systems, according to city documents.
The purchase follows a pilot program in 2015, Rappoport said. During the pilot program, the cameras were tested in controlled settings, in low light and bright daylight conditions, and on the highways to see how they work with traffic noise, he said.
They haven't been deployed on the street where officers could interact with the public, he said.
Five vendors' products were tested. Two were considered for purchase. The contract is for Watch Guard in-car and body camera systems.
The cameras will turn on based on certain triggers, Rappoport said. For example, if an officer turns on his lights and siren, the in-car camera and the body camera are automatically turned on.
The body camera will transmit its images to equipment in the car, which will transmit its images to the department's servers when the car arrives back at the station, he said.
Montgomery County police have body cameras. Rappoport didn't know of other county police agencies that did.
City police cars have 10- to 15-year-old video systems that have become outdated and are not reliable, Rappoport said.
Assuming the Mayor and Council approves the purchase, it could take six to eight weeks for equipment to arrive and for installations to begin.