Rockville Named One of America's 'Best Places to Live'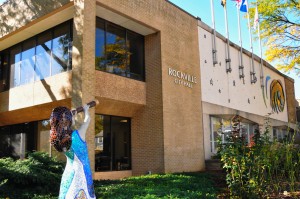 The City of Rockville's proximity to the nation's capital and its location at the heart of Montgomery County's tech corridor are among the reasons it has been ranked as one of the country's "Best Places to Live," by Money magazine.
The City ranked #24 out of 50 cities and towns with populations ranging from 50,000 to 300,000. In explaining the ranking, Money cited the City's diverse population (34 percent of residents were born outside the United States) as well as its ample parkland, giving the community great opportunities for outdoor activities. The magazine also said a big draw for community members is an excellent public education system, which features several Rockville schools among the top in the nation.
The magazine cited several big local employers in its description of what makes Rockville a great place to live, including Lockheed Martin and Westat, and made note of Choice Hotels International headquarters' move to Rockville in 2012.
"We couldn't have earned this ranking without the efforts of the entire community — the businesses, employees and residents who contribute to our greatness in so many ways," said Rockville Mayor Bridget Donnell Newton. "We can all take pride in what Rockville has to offer and continue working together to make our city the best it can be."
Two other Maryland communities were ranked as "Best Places to Live" as well: Columbia/Ellicott City (6th) and Bowie (28th).
For more on the rankings, visit time.com/money/collection/best-places-to-live.