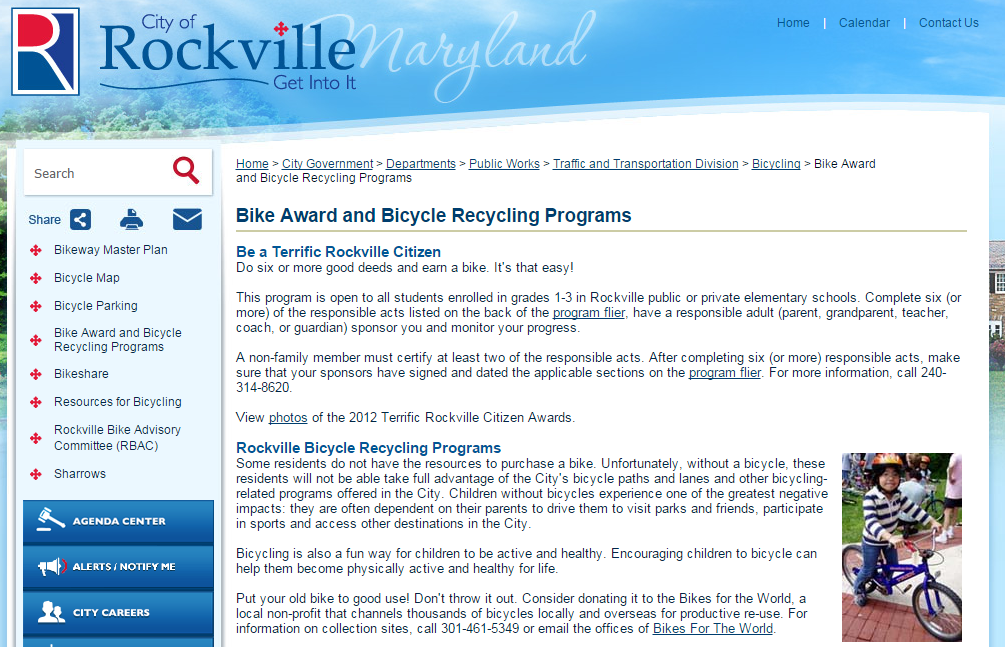 Rockville Program To Award Free Bikes to Kids
Who said doing "good" does not get you a free bike?
The terrific bikes program- a partnership between the City of Rockville, Bikes for the World and The Rockville Bike Hub- award free bikes to kids who do good deeds.
According to a press release, the program is open to students in Rockville public or private schools, and the ones who are home schooled.
To enter, students must have a sponsor; be in first, second or third grade, and complete "six responsible acts, such as perfect school attendance for one month or volunteering at a charitable organization for an hour."
Forms are available here, and must be sent until March 31.
Bike recipients will be recognized at the May 4 Mayor and Council meeting. Bikes will be distributed May 17.