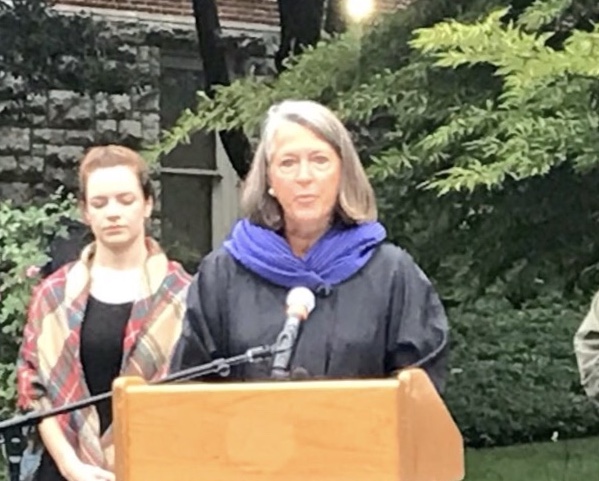 Rockville Remembers 9/11 Victims
Rockville Mayor Bridget Donnell Newton addressed a small gathering Tuesday to commemorate the 17th anniversary of the Sept. 11 terror attacks.
"Now 17 years later, this day is also a reminder of the strength of our nation and about unity," Newton said.
She spoke at the Memorial at Courthouse Square Park in Rockville.
After she spoke, flags were placed at the 11 benches erected to remember the 11 Montgomery County residents who died in the attacks.
"Even in the darkest hours humanity can and must triumph over hate," Newton said.
Only a few communities had remembrances on the 17th anniversary of the attacks. After her speech, Newton said 9/11 needed to be remembered every year.
"I think it's such an important piece of our nation's fabric that if we let things go and only celebrate them on the big ones or honor them on the big ones then they lose some of the context of the everyday living," she said.