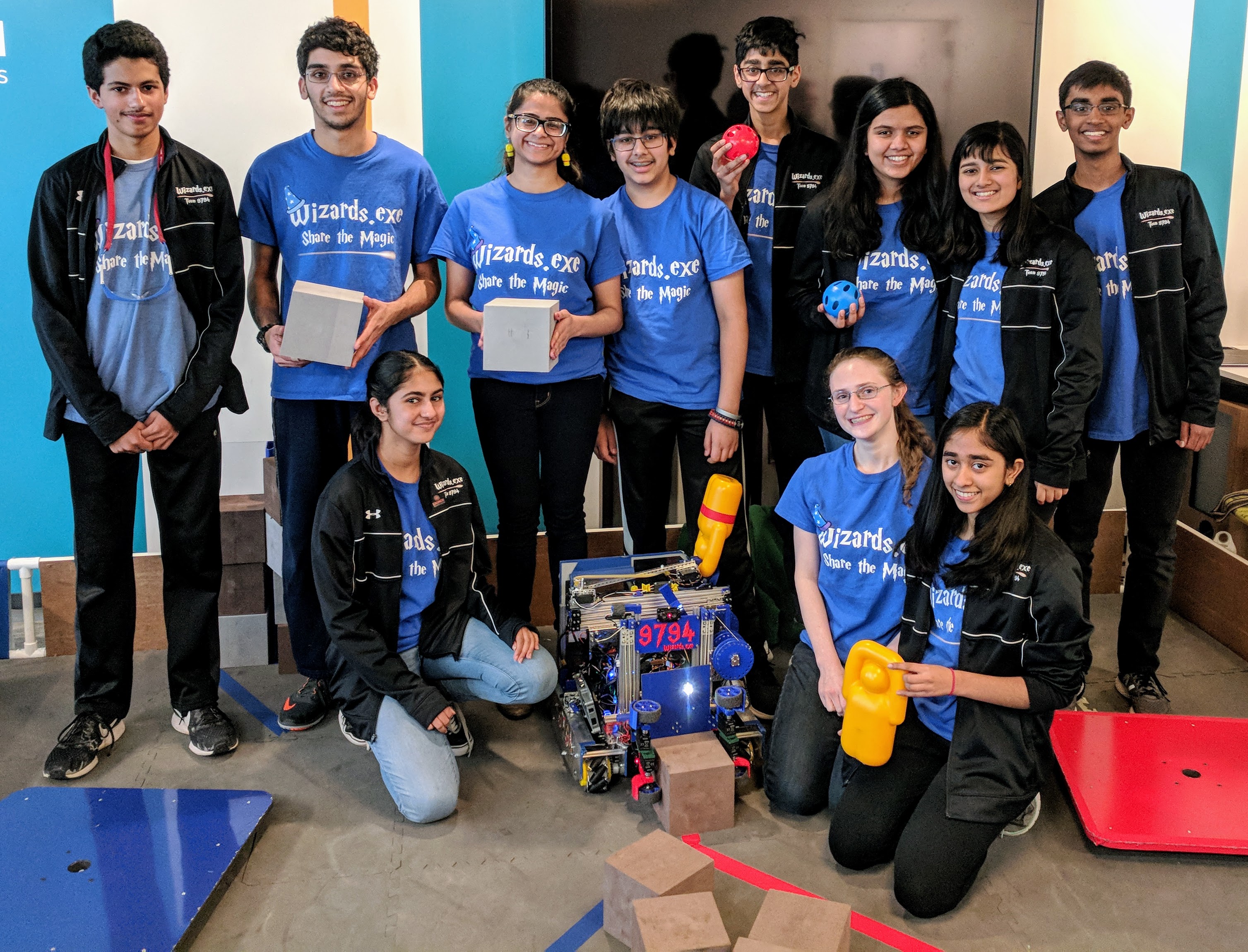 Rockville Robotics Teams Advances to World Championship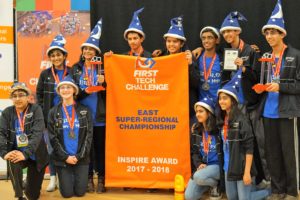 After beating 12 other teams at the East Coast Super-Regional Championships, a local robotics team of middle and high school students have advanced to compete in the World Robotics Championships in Detroit next week.
It's not the first time that Wizards.exe have advanced this far, according to the team's mentor Rajiv Dewan.
"This is their third season competing and their third straight time to the world championship," he said. "What's different this year it's the first time the team placed first at the regional championships."
Before qualifying to the world championships, Wizards.exe had to prove themselves in the Maryland State and Delaware State championships, followed by the regional competition. In addition to the team's first place award,  Wizards.exe won the Inspire Award for their community outreach and mentorships as part of the First Tech Challenge. Wizards.exe mentors 27 different robotics teams, including 2 international teams.
"They are quite impressive," Dewan stated.  "They go through their challenges like any other group but they bring a lot to the table and you can see their growth."
To honor the team's accomplishments,  the King Farm community will hold a pep rally on Sunday April 22 at the King Farm Community Center.
The rally begins at 10 a.m. and organizers are asking attendees to dress as their favorite wizard as team members lead the crowd with their favorite spells.
"We wanted to do something to support them and let them know we appreciate the hard work," Paul Stankus, chairman of the Board for King Farm, said. "This will be a celebration of the team itself."
Team members will show off some of their robots during the pep rally, but don't expect them to demonstrate the one they are competing in the world championship with. That robot is on its way to Detroit for the world championships scheduled for April 25.