Rockville Seeks Public Comment on Artwork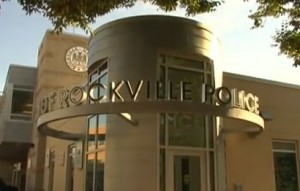 The city of Rockville is in the process of selecting artwork to adorn the facade of the Police Department's annex building on Montgomery Avenue, and is seeking public comments on the finalists' proposals. Public comments need to be submitted by Dec. 20.
The art proposals and recommendations from the Artist Nomination Committee and the Cultural Arts Commission as well as public comments will be presented to the Mayor and Council for consideration and final award of the public art commission at their Jan. 6 meeting.
The four finalists' proposals are on display in the atrium at City Hall and are online at Art in Public Places with descriptions for viewing and commenting. Comments must be submitted by Friday, Dec. 20.
The city of Rockville Department of Recreation and Parks and the Rockville Cultural Arts Commission began a search for an artist to create a work of art on the facade of the newly constructed Annex Building for the City's Police Department last April.
The Artist Nomination Committee, comprised of representatives from the Cultural Arts Commission and Historic District Commission, Police Department and others, selected four finalists. They are: the Team of Roberto Delgado and Yamilette Duarte of Los Angeles; David Hess of Phoenix, Md.; Charlotte Lees of Solon, Ohio; and Joy Wulke of Stony Creek, Conn.
The finalists presented their art proposals to the Artist Nomination Committee on Sept. 9. The Cultural Arts Commission received the art proposals on Sept. 18. The Maryland Historic Trust approved the City's request to install artwork on the northeast facade of the new Police Station on Oct. 7. The Historic District Commission voted for the Certificate of Approval for a public art installation on the north wall of the new Police Station on Nov. 21.